Salesforce Reporting Analyst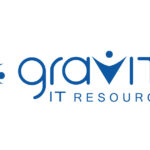 Gravity IT Resources
Job: Salesforce Reporting Analyst
Location: Remote (Miami, Florida)
Job Type: Direct Hire
Referral Bonus: $500+
Must be US Citizen / Green Card Holder
**No 3rd Parties**

Overview:
The Salesforce Reporting Analyst is responsible for diagnosing, analyzing, and resolving system and data issues within assigned area. The individual will need to determine the root cause of problems and provide accurate and timely solutions. The individual will design and build Salesforce reports to respond to business requirements. This role is responsible for ensuring projects and programs are meeting the needs of the business and aligning with IT objectives.
Responsibilities:
Principle Duties and Responsibilities:
Takes ownership within area of expertise; provides guidance to others

Identifies opportunities to make improvements within their area of responsibility

Creates and presents implementation plans approved by senior leadership

Prioritizes work based on business drivers; takes ownership of changes in priority

Excellent communication skills, both verbal and written

Advanced understanding of business and IT strategy / processes in their area of expertise

Engages in discussion of complex business topics in assigned area and captures process activities and requirements

Understands impact of changes in the business
Qualifications:
Technical skills:
Advanced proficiency in assigned area; building skills in multiple areas

Analyzes requirements and advises key stakeholders regarding technical solutions and information controls for new or changed processes

Proposes functional designs, alternatives, and solution approaches to meet specific requirements

Independently solves complex problems in core technologies; understands interrelationships with other areas

Provides input and performs full system life cycle management activities including solution configuration; data mapping and definition, test development and execution, and system training

Leads small projects, ensuring requirements and timelines are met

Recognizes when and to whom issues should be escalated

Provides level 3 support functions

Defines solutions in alignment with IT strategy and standards

Application of systems analysis techniques and procedures, including consulting with users, to determine hardware, software, or system functional specifications; OR the design, development, documentation, analysis, creation, testing, or modification of computer systems or programs, including prototypes, based on and related to user or system design specifications; OR the design, documentation, testing, creation, or modification of computer programs related to machine operating systems; OR a combination of the above.
Education and Experience Required:
Bachelor's degree or related certifications required

1 – 3years of related experience

1+ years of Salesforce report design and generation

Salesforce admin certification is a plus
Additional Skills:
Collaborative; establishes and maintains effective working relationships, supporting company leadership and team

Models flexibility; influences change in area of expertise

Builds trust in others and works with integrity and ethically; upholds organizational values

Sensitive and responsive to internal and external needs; proposes new solutions

Resourceful; creates and implements actions that are outside of the typical concept to generate results

Fosters a supportive and collaborative team work environment

Takes a creative and innovative approach to problem-solving; recognizes interdependencies / impacts

Actively promotes diversity and seeks to understand others' points of view

10-20% Travel Required
Juan.Rios