Salesforce Technical Architect- Communications Cloud/ Vlocity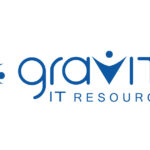 Gravity IT Resources
Job Title: Salesforce Technical Architect- Communications Cloud
Location: Remote
Time Zone: EST time zone
Duration: 6-month contract
Referral Fee: $250 +/- per month based on monthly hours worked.
Skills Needed:
Communications Cloud SFI expertise

Vlocity experience

Telecommunications industry experience

Salesforce certifications are required
Job Description:
As a Technical Architect, you will be serving as a strategic advisor and Salesforce product and platform expert to the company's largest, most complex enterprise customers. Here are some salient responsibilities the role entails:
Serve as a trusted advisor to the client

Identify and lead internal strategic initiatives to grow the consulting practice, serving as an active contributor to the community's overall knowledge base and expertise

Guide customers and colleagues in rationalizing and deploying emerging technologies that drive increased business value and maximize use of native platform capabilities

Work collaboratively and having very strong communications skills, especially in teaching complex concepts, and creative, prescriptive thinking

Identify and proactively manage risk areas and commit to seeing an issue through to complete resolution

Manage customer expectations; negotiate solutions to complex problems with both the customer and third-party partners

Review and correct project/program direction, approach, and key artifacts to keep programs on track and solutions extendable and maintainable going forward

Work closely with Delivery Managers, Solution Architects, and directly with clients to architect technology solutions to meet client needs

Contribute to a program vision while advising and articulating program/project strategies on enabling technologies including the Salesforce Platform

Translate business requirements into well-architected solutions that best leverage the Salesforce platform and products.

Provide estimates of the level of effort to implement a solution based on business requirements.

Lead technical design sessions, designing and documenting technical solutions that are aligned with the client's business objectives.

Provide guidance during evaluation of a business requirement and how it can be met with either point-and-click configuration or code and customization.

Lead the technical delivery of Salesforce implementations including:

Development of custom solutions and integrations.

Managing technical scope and client expectations.

Providing hands-on expert level assistance to developers for technical issues.

Designing and managing the execution of test plans and ensuring a quality solution is delivered.

Coach and mentor junior technical team members.