SAP Commerce Techno-Functional Consultant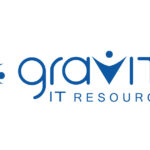 Gravity IT Resources
Job Title: Centric Consulting
Location: Remote
Job-Type: Contract
Referral Fee: $120/month
Employment Eligibility: Gravity cannot transfer nor sponsor a work visa for this position. Applicants must be eligible to work in the U.S. for any employer directly (we are not open to contract or "corp to corp" agreements).
Position Overview:
Gravity is looking for a SAP Commerce Techno-Functional Consultant to spearhead our client's SAP project oversight and consulting approach to business efforts.
The successful candidate will possess strong consulting background experience where they worked with various executive stakeholders in a fast paced environment to complete SAP related goals and missions. Comprehensive knowledge of SAP Commerce are also required.
Our client is a consulting firm based out of Ohio. They work with end clients on business transformation, digital transformation, and workplace strategy.
Duties & Responsibilities:
Work with Consulting firm and the end client to seamlessly communicate and achieve project goals.
Understand SAP and what parts of the business need effort form a technology standpoint, particularly on the manufacturing/automotive side of the house. This role will be a high level executive liason.
Assist technical resources in SAP goal setting particularly on the commerce side of the house.
Communicate effective back with Consulting firm that is working with end firm to make sure timelines are being met.
Make recommendations on what the end client should do with their SAP investment.
Required Experience & Skills:
5+ years working at a consulting firm, preferably: EY, Deloitte, Accenture, etc.
5+ working with SAP. Must have technical understanding of the modules, how they affect the business and what decisions must be made in order to provide value for the end client.
3+ years working in a project management role, PMP is nice to have or CSM
3+ years in a commerce related industry and an undersatnding of ecommerce.
2+ years in the automotive industry