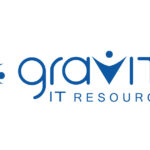 Gravity IT Resources
RESPONSIBILITES:
1) Researches and analyzes basic and complex issues surrounding business processes and systems.
2) Participate in on-call production support weekly rotation to triage high severity technology issues.
3) Maintain SLA performance according to established ITIL and VSIT guidelines.
4) Support the identification of enhancement opportunities to standardize/improve processes and system configuration that supports the customer-focused approach, but ensures compliance to the business management goals and objectives.
5) Collaborate with Functional Architects and cross-functional partners to ensure end to end process integration and consistency, leveraging the capabilities within SAP
6) Develop, prototype, test and implement solution improvements to increase stability, usability and functionality to enable end users to meet business objectives
7) Understand non-SAP business systems and their interaction with SAP.
8) Perform all duties according to company policies and safety rules and regulations.
QUALIFICATIONS:
1) Four year degree in Information Systems or equivalent
2) 7+ years of experience with configuration/enhancements within the SD and LE modules
3) Cross functional experience in one or multiple of the following areas: Plan to Procure, Procure to Pay, Global Trade Services and/or Inventory Processing
4) Leadership in development, implement and support of global initiatives at various time zones
5) Ability to relate technical ideas and functionality to non-technical users, such as prototyping and creating business presentations, or articulating and selling best practices to business executives
6) Systems implementation skills: requirements/process analysis, conceptual and detailed design, configuration, testing, training, change management, support
7) Communication skills: strong presentation/ communication / facilitation skills (oral and written)
8) Works well with teams or in a team environment, with the ability to work independently. Proven team leadership, mentoring, and project management skills
9) Retail or Consumer Product Goods Industry experience a plus