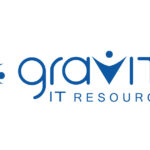 Gravity IT Resources
This resource will support the Real Estate Transformation project with configurational activities, design, and lead the data conversion activities across multiple SAP modules. In addition, resource will be the main point of contact for reporting services needed as part of this project.
In an effort to NOT delay the start date we will secure these contractors against our steady state cost center. Once PAR is fully funded these will be flipped to the project WBS element.

TOP SKILLS
Lead experience with SAP RE-FX (Primary) and SAP PPM (Secondary) modules
Experience with leading large scale data conversion needs to SAP RE-FX and SAP PPM module from legacy system
Experience leading workshop, design sessions and training sessions in SAP RE-FX
Experience with integration to SAP PS, SAP PPM and SAP FICO
Experience working in a retail environment
Applicants must have at least 10-15 years of SAP experience with in-depth lead experience within SAP RE-FX and PPM module
Applicant must have experience as SAP RE-FX lead in designing, documenting functional specifications, testing and implementation of SAP best practices
Applicant must have 6 – 7 years hands-on configuration experience with SAP RE-FX module
Applicant must have experience with Data migration from legacy to SAP RE-FX and SAP PPM module
Applicant must have techno-functional background in SAP PPM or any other SAP module
Applicant must have experience leading data conversion workshops, design working sessions with SMEs and other cross functional partners
Applicant must have in integration experience with SAP PS, SAP FICO
Applicant must have hand-on configuration experience in SAP PPM
Applicant must have strong communication skills and solid documentation skills
Applicant must have experience collaborating with reporting team for required functional support in reports design
Applicant must have experience leading UAT sessions with SMEs
Applicant must have experience with training end user base
Experience with Retail domain or Real Estate processes is a plus