SAP Technology and Cloud Architect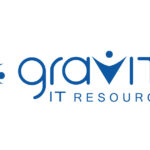 Gravity IT Resources
Job TItle: Technology and Cloud Architect
Job Type: Contract to hire
Location: Remote, Cincinnati or Detroit
Work Authorization: US CItizen or Green Card Holder
Referral Fee: +/- 1750
Overview: SAP Technology and Cloud Architect will be responsible to manage and lead various technical initiatives in our SAP landscape that includes SAP ECC, S/4HANA, SAP PIPO. GRC and cloud architecture. The scope of the work will include all aspects of infrastructure, database technologies, integration architecture and application layers. This role is expected to leverage his or her strong technical acumen to suggest new technologies, enhance existing technologies, and serves as the subject matter expert for all technology and architecture area.
Roles and Responsibilities:
In this role, you will
• Responsible to act as advisor to the technology and architecture organization in defining technology roadmap and strategy
• Partner with other Digital Technology organizations to define requirements, establish infrastructure and resolve technical issues.
• Demonstrates project management capabilities to execute technology projects as per the defined roadmap
• Lead initiatives eg: SAP BTP, SAP FIORI projects S/4HANA integration with ECC, lead infrastructure projects (AWS gov cloud), evaluate data masking and scrambling technologies
• Responsible for defining technology standards that will be implemented across the eco system
• Anchor and act as a single point of contact for SOX assessment and define remediation actions by coordinating with Security team, Basis team and application team
• Lead to execute all the identified remediation actions related to SOX
• Anchor and act as a single point of contact for CMMC assessment and define remediation actions by coordinating with MRO digital team, compliance, and cybersecurity team
• Keep abreast of new tools and technologies while taking part in the evaluation and recommendations for new or enhanced capabilities that could improve current platforms. Develop technical standards, documentation and knowledge transfer for operational support including the coordination of knowledge transfer to other team members
Qualifications:
• Bachelor's degree from an accredited university or college (or a high school diploma/GED)
• Minimum of 5 years of experience in SAP development or technology area and ABAP experience
??• Basic Knowledge of AWS cloud architecture and services.
Eligibility Requirement:
• Legal authorization to work in the U.S. is required. We will not sponsor individuals for employment visas, now or in the future, for this job.
Desired Characteristics:
• Strong oral and written communication skills.
??Strong interpersonal and leadership skills.
• Demonstrated ability to quickly understand new concepts and analyze system deficiencies
• Ability to influence others, lead initiatives of moderate scope and impact. Ability to coordinate several projects simultaneously. Understands concepts of setting and driving architecture direction.
• Proven analytical and organizational ability
• Demonstrated customer focus – evaluates decisions through the eyes of the customer; builds strong customer relationships and creates processes from the customer's viewpoint
• Experience working with an off-shore development team
• Organized, thorough, and detail oriented
• Eager to learn, shares ideas, encourages, and accepts feedback well
• High level of energy and enthusiasm, with the ability to thrive in a dynamic, fast-paced setting