Scrum Master / Business Analyst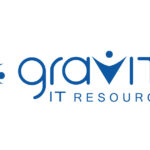 Gravity IT Resources
Job Title: Scrum Master / Business Analyst
Location: Jupiter, FL – Hybrid onsite
Job-Type: 5+ month Contract
Referral Fee: $100+ / month

Employment Eligibility: Gravity cannot transfer nor sponsor a work visa for this position. Applicants must be eligible to work in the U.S. for any employer directly (we are not open to contract or "corp to corp" agreements).

Position Overview:
Our client is a $17B, Fortune 200 company and world's largest generator of renewable energy. Technology, software development and agile project management play an instrumental role in our client's efforts to deliver clean energy services and power generation cross the US.
Description:
This role is a combination of Scrum Master and Business Analyst. Candidates will require organizational and analytical skills with the ability to drive change management. The goal of this project is to identify and close any remaining process gaps, and to work with multiple user groups to finalize their transition to the new tools.
Scrum Master Responsibilities:
Encourage Agile behaviors, reinforce practices, norms, ceremonies, and support the overall team performance and efficiency

Create an environment whereby the team is motivated, self-organizing and self-sufficient

Organize and facilitate effective Scrum rituals: backlog refinement, sprint planning, daily stand-up, sprint review, and sprint retrospective

Encourage your teams to routinely inspect and adapt

Identify and facilitate the removal of team impediments and escalate as appropriate

Work with and coach Product Owners to develop, manage, and continuously groom the team's product backlog

Facilitate cross-team coordination and resolve conflict to empower collaboration between developers and departments

Assist Product Owners with planning and grooming activities

Drive a reciprocal and encouraging team culture through team building and engagement practices

Help teams assess the overall health of their Agile practices and culture to identify opportunities to improve and provide coaching to make those improvements

Identify, track, and share effective metrics for things which forecast delivery
Business Analyst Job Responsibilities:
Learn and quickly understand systems and applications.

Acquire a working knowledge of current operations and the likely impact/ implications of system changes.

Serve as a bridge between the business and technical teams.

Be able to explain and quantify the business benefits of projects.

Critically evaluate information gathered from multiple sources, reconcile conflicts, decompose high-level information into details, abstract up from low-level information to a general understanding, and distinguish user requests from the underlying true needs.

Successfully engage in multiple initiatives simultaneously.

Collaborate with the project's development team and subject matter experts to establish the vision and analyze trade-offs between usability and performance needs.

Adhere to established processes, methodologies, and frameworks.
Minimum Qualifications:
5+ years of experience in IT

First level Scrum Master Certification (CSM), or equivalent

3+ years of experience performing the Scrum Master for 2 or more software development teams utilizing SDLC

3+ years acting as a Business Analyst

Strong analytical skills, including a thorough understanding of how to interpret customer business needs and translate them into user stories and operational requirements.

Capable of taking ownership of tasks and running with them with minimal supervision.

Positive attitude.

Focus on client satisfaction and customer service.

Results-oriented team player, who communicates and works with different levels of the organization.

Ability to be flexible and adapt quickly to changing priorities and business direction.

Must be able to give presentations