Scrum Master – IT Applications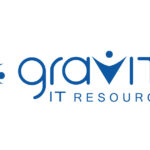 Gravity IT Resources
The objective of this role is to enable the team to perform at its highest level, which includes strong collaboration and communication; facilitation; and removing impediments. This position will require awareness, listening, persuasion, empathy, and coaching.
The Senior Scrum Master will be responsible for leading 3-4 Scrum Teams simultaneously – each with their own backlog, sprint planning and sprint execution. This role will also be responsible for maintaining best practices of Agile across scrum teams.
We are a global team working remotely across multiple locations and as such experience is required in working in a multiple location and time zones.
Responsibilities
Agile Coaching and Maturity Growth:

Guiding teams across the organization on how to use Agile/Scrum practices and values that best fit the organization
Guiding teams across the organization on how to get the most out of self-organization and how to fill the gaps intentionally left out of the Agile/Scrum frameworks
Assessing the Scrum maturity of teams across the organization and coaching the team to higher levels of maturity at a pace that is sustainable for the team
Coaches Product Owner on agile practices to refine and prioritize backlog items
Support Organizational continuous improvement by conducting team training

Agile Execution:

Facilitation of Sprint Planning, Retrospectives and Demos across multiple scrum teams (3-4)
Lead Scrum and Scrum of Scrum meetings across multiple scrum teams (3-4)
Build a trusting and safe environment where issues can be raised for quick resolution
Collaborate with Product Owners with feature definition, refinements, backlog grooming and demand/capacity planning
Removal of internal roadblocks or guiding the teams to the removal of roadblocks by finding the right associates to help support.
Maintain relevant metrics that help the teams see how they are doing
Assisting with internal and external communication for transparency and information sharing
Ensures Retrospectives are productive and that the teams plan and execute on Continuous Improvement items
Competencies
Know Your Stuff
Apply the Stuff You Know
Work Well with Others
Experience
5+ years of Scrum Master experience
Expert in both Scrum and Kanban
Excellent written and oral communications skills, including presentation and facilitation skills
Proven ability to multi-task in a dynamic fast past work environment
Experience in maturing an agile organization through mentorship; training, etc.
Experience with support tools such as Jira, Confluence, etc.
Knowledge of various patterns and techniques to support processes (burn down, various retrospective techniques, etc.)
Experience with Agile and software development techniques: Epics, User Stories, Acceptance Criteria, Test Driven Development, Continuous Integration, Continuous Deployment, Automated and Continuous Testing
Ability to flex agile principles to support the organization and team needs
Qualifications
Certified Scrum Master/Scrum Practitioner
8+ years relevant professional experience or technology project management experience
2+ years working in a near/offshore model
Skills/Learning
Multiple Agile practices like Scrum, Kan Ban, XP, Lean Product Development, etc.
Familiar with Dev Ops practices
Lean/Six Sigma