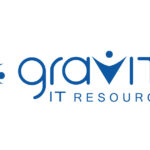 Gravity IT Resources
Job Title: Scrum Master
Location: Remote
Job-Type: Contract
Referral Fee: $1000
Employment Eligibility: Gravity cannot transfer nor sponsor a work visa for this position. Applicants must be eligible to work in the U.S. for any employer directly (we are not open to contract or "corp to corp" agreements).
Gravity is looking for Scrum Master to spearhead our client's Kanban and project support efforts.
The successful candidate will possess 3+ years of experience working in Kanban and in the Scrum methodology. Experience working with Azure DevOps is a plus for this role.
Our client is a leading pharmaceutical solutions company based right outside of Raleigh, NC. Their end goal is to enhance communication between medical professionals and their patients. Through leveraging data, they are able to help patients live an easier life through finding value on the pharmaceutical market, helping communication with their doctor, and providing medical solutions for systems across the country.
Duties & Responsibilities:
Coach teams in implementing Scrum or Kanban frameworks
Work through Kanban tickets to assist developers in avoiding roadblocks and progress in a timely manner
Help lead the team through the implementation of Scrum methodology
Interact with project stakeholders to understand project life cycle in an effort to stay punctual with end dates
Run meetings for internal projects in coordination with Scrum and Kanban rituals
Required Experience & Skills:
3+ years of experience working with Kanban
3+ years of experience in a Scrum environment delivering project solutions in a timely manner
High level of enthusiasm for Agile practices and implementing them across a team
Ability to communicate within a team and with internal stakeholders effectively
Experience implementing scrum methodology is preferred but not required