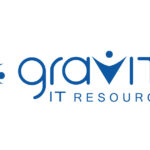 Gravity IT Resources
Job Title: Security Analyst
Location: Remote
Job-Type: Perm
Referral Fee: $1300
Employment Eligibility: Gravity cannot transfer nor sponsor a work visa for this position. Applicants must be eligible to work in the U.S. for any employer directly (we are not open to contract or "corp to corp" agreements).
Position Overview:
Gravity is looking for a Security Analyst to spearhead our client's security operations and project efforts.
The successful candidate will possess 2+ years of experience in the Microsoft Security Suite. Comprehensive knowledge of a ticketing system, VMware, and Windows 10 are also required.
Our client is a leading insurance distributor, bringing a global network to deliver creative solutions to their client's insurance challenges. This organization offers a collaborative culture that has proven to enhance careers and has allowed them to attract top talent nationally.
Duties & Responsibilities:
· Work conjunctively with the team to respond to incident tickets through the ServiceNow ticketing system such as: phishing attacks, malware hits, and compromised accounts
· Work to evaluate security vendors while maintaining communication with engineering teams about their plausibility
· Respond to project based work with penetration testing as well as security audits
· Present to higher level security teams around potential security vendors and their likelihood of succeeding in the organization
· Rotate on call once every five weeks from the hours of 8AM-10PM EST
Required Experience & Skills:
· 2+ years of experience with the Microsoft Security Suite
· 2+ years of experience responding to phishing attacks, malware hits, compromised accounts, and other daily security threats
· 2+ years of experience working with security vendors to get quotes, understand and communicate the vendors abilities, and comprehensively communicating this information to higher level security teams
· 2+ years of experience in a Windows 10 environment
· Certifications such as Ethical Hacker, CISSP, and others are preferred but not required