Senior Accountant (Contract)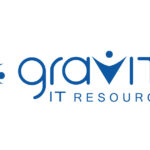 Gravity IT Resources
Job Title: Senior Accountant (Contract)
Location: North Carolina
Job-Type: Contract
Referral Fee: $250 +/- $85/month
Employment Eligibility: Gravity cannot transfer nor sponsor a work visa for this position. Applicants must be eligible to work in the U.S. for any employer directly (we are not open to contract or "corp to corp" agreements).
Position Overview:
Gravity is looking for an accounting analyst to join our client's real estate accounting efforts.
The successful candidate will possess 5+ years of accounting experience in a corporate enterprise. A CPA, and prior public accounting experience are preferred. The candidate will also need an excellent ability to adapt to new transformational situations. In addition, the ideal candidate will have experience in an asset management or real estate accounting environment.
Duties and Responsibilities:
Maintain the general ledger and various sub-ledgers
Prepare and review trial balances
Assist with the quarterly close process
Manage and monitor the timing and quality of client deliverables
Initiate wires for funding of capital calls
Implementation of fund structures on accounting system
Work closely with investment teams
Interact with senior management, portfolio management team and investment analysts
Proactively communicate and coordinate with various internal groups
Interact with pricing team on valuations and price analysis
Ad hoc reports as needed
Qualifications:
2+ years of accounting experience (Big 4 public accounting preferred)
Experience in preparing general ledgers and financial statements
Project management skills with attention to detail and proven ability to multi-task
Bachelor's degree in Accounting (CPA designation preferred)
Strong written and verbal communication skills
Working knowledge of Excel and Word essential, Investran experience is a plus