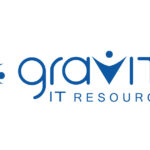 Title:  Senior Accountant (JetBlue Travel Products)
Location:  Dania Beach, FL, US, 33004
Are you looking to join a team of passionate and innovative thinkers? The JetBlue Travel Products team is growing fast, and we need your help to help push the boundaries to further innovate the travel and vacations space. Located at the Fort Lauderdale Inspiration Center (FLIC) in South Florida, the budding epi-center of the travel and hospitality industry, JetBlue Travel Products works hard to integrate personalization and technology into the airline and the broader travel journey for all JetBlue customers.
Position Summary
The JetBlue Travel Products (JTP) Senior Accountant assists in ensuring the accurate and timely preparation of JTP's internal and external reporting by recording assigned financial activity and researching all types of transactions for accuracy.
Why JetBlue Travel Products???
Be a part of an engaged, connected team of crewmembers working toward the goal of connecting people and creating memories, along with working with a supportive leadership team.??

All JTP crewmembers are eligible for unlimited standby flight privileges on JetBlue and a number of other airline (OAL) partners, in addition to special deals and perks with lodging partners. Sounds fun, right???

Learn the vacations business first-hand through the customer lens, providing you with exposure to the development and execution of business strategy.
Essential Responsibilities
Prepare monthly revenue and expense accruals.

Perform monthly journal entries.

Reconcile balance sheet accounts and resolve any reconciling items on a timely basis.

Assist with budgets and ongoing forecast variance analysis.

Research items of a technical nature to determine proper accounting and presentation.

Interpret new financing agreements/contracts for proper accounting treatment.

Ensure internal controls are effectively maintained for assigned tasks.

Ensure partner billings are done in a proper manner and follow up on delinquent accounts.

Assist with accounts receivables and accounts payables.

Collaborate and partner with other JTP and JetBlue departments and business partners.

Lead the testing of reservation systems and ensure accounting reports are available and accurate.

Recommend improvements to the efficiency of accounting processes and timeliness of deliverables.

Support provided to other members of the finance team may be required at times.

Assist with ad hoc accounting projects as needed with minimal supervision.

Other complex projects and duties as assigned.
Minimum Experience and Qualifications
Bachelor's Degree in related field; OR demonstrated capability to perform job responsibilities with a High School Diploma/GED and at least four (4) years of previous relevant experience.

Three (3) years accounting experience.

In depth knowledge of accounting theory and United States Generally Accepted Accounting Principles.

Proficient with the Microsoft Office suite with a focus on Excel including v look-up, pivot tables, etc.

Effective written and verbal communications skills.

Strong analytical and interpretive skills.

Self-starter who possesses a sense of urgency and an ability to prioritize, multi-task and meet deadlines.

Capable of working independently and in a team environment.

Available for overnight travel (10%).

Must pass a ten (10) year background check and pre-employment drug test.

Authorization to work in the US is required, this position is not eligible for visa sponsorship.
Preferred Experience and Qualifications
Public Accounting firm experience.

Proficient in Google Suite.

Certified Public Accountant (CPA).

SAP experience.

Airline Reservation Systems experience. 
Crewmember Expectations:
Regular attendance and punctuality.

Potential need to work flexible hours and be available to respond on short-notice.

Able to maintain a professional appearance.

When working or traveling on JetBlue flights, and if time permits, all capable crewmembers are asked to assist with light cleaning of the aircraft.

Ability and willingness to demonstrate adherence to JetBlue's values of Safety, Caring, Integrity, Passion and Fun.
Equipment:
Computer and other office equipment.
Work Environment:
Traditional office environment.