Senior Analyst, Market Planning and Analysis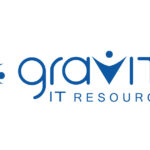 Gravity IT Resources
Job Title: Senior Analyst, Market Planning and Analysis
Type: Full time
Location: Miami, FL (Onsite)
Referral fee: $1,500+

Job Description:
The Sr. Analyst, Market Planning and Analysis will be responsible for leveraging data to help drive the global growth and success of our client's brands by providing performance measurement and strategic analysis to influence priorities for the eCommerce and Marketing teams. This position will be responsible for interacting with various departments to find, consolidate, and manipulate data from multiple large data sets; to analyze and understand results; and to create reports, presentations and/or dashboards for the eCommerce and Marketing leadership sharing any recommendations or actionable insights. Types of analysis could include business performance, promotional effectiveness, guest profile, market planning, or business process related. The ideal candidate will be able to independently recommend business opportunities to influence eCommerce revenue share growth based on the data they collect and assess.

What We Do

• Work with stakeholders to analyze, report, and provide insights for eCommerce, Marketing, and Planning Strategy
• Automated and ad hoc analytics
• Develop data visualization dashboards and reports

How We Do It
• Instead of wearing multiple hats and handling a broad set of partners, we have a concentrated focus to add greater value and insights
• We work smarter, not harder while leveraging a deep bench of BI team talent
• We want to be known as the top analytics team in the enterprise, where top talent wants to work and grow

Essential Duties and Responsibilities:
• Influences business decisions through analytics and identifies actionable, data-driven insights while making recommendations and influences the direction of the business by effectively communicating results to a cross functional group as well as department executives.
• Responsible for contributing analytical and data support for the development of strategic business plans. This might include strategies on product feature prioritization, baseline assessment, and tracking for key performance indicators, as well as evaluating the revenue and/or guest satisfaction impact of potential changes.
• Serve as the subject expert for eCommerce performance data, metrics, and KPIs.
• Aggregates large data sets in Power BI, Tableau, Excel, and other analytical tools for analysis while identifying critical information, as well as the tools used to retrieve and analyze the data.
• Develop and report out on campaign effectiveness to the commercial trading group. Undertake ad-hoc project work that provides greater insights into the effectiveness of the competitive set's marketing efforts. Determine consumer and trade decision drivers to help craft more effective marketing practice.
• Forecasts business performance based on historical data, logical assumptions, and optimization opportunities for planning purposes. Also builds annual KPI tracks/goals.
• Uses advanced data visualization tools, such as Tableau/Power BI, to provide an easy-to-understand interface for end users to quickly identify key themes within data. Responsible for daily/weekly/monthly reporting on business trends and the status of eCommerce strategies for senior management.


Qualifications, Knowledge & Skills:
• Bachelor's degree in Business, Finance, Analytics, Computer Science, Mathematics, or similar. MBA or relevant master's degree preferred.
• 3+ years of work experience required, with experience performing either strategic digital analysis, financial analysis, or business intelligence/marketing analytics highly preferred.
• Experience in travel/leisure hospitality is preferred.
• Must be able to demonstrate an understanding of economic and financial concepts, as well as demonstrate a mastery of some analytical tools.
• Demonstrated ability to develop and deliver high quality, clear and concise presentations.
• Ability to collect, analyze and interpret performance data from multiple sources and potentially consisting of advanced statistical output.
• Demonstrate ability to think beyond raw data and to understand the underlying business context and sense opportunities hidden in data through strong storytelling skills for technical and non-technical audiences.
• Working experience and knowledge of SQL, and PowerBI or Tableau
• Strong analytical and process improvement skills.
• Strong written and oral communication skills; ability to communicate effectively with all levels of management and partners from a variety of business functions.
• Team player, highly motivated and results driven with a positive 'can do' attitude.
• Self-starter who can provide thought leadership and drive results in a dynamic and fast paced environment.
• Ability to deliver results in timely manner with consistency and precision.
• Active Listening skills giving full attention to what other people are communicating and taking time to understand points being made
• Negotiating and Persuasion: Bringing others together to try to reconcile differences and persuading others to your point of view.