Senior Auditor (Financial Services a must)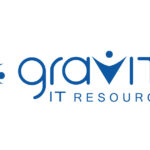 Gravity IT Resources
Job Title: Senior Auditor (Financial Services) 100% remote
Location: Remote
Job-Type: Contract
Referral Fee: +/- $112/mos
Employment Eligibility: Gravity cannot transfer nor sponsor a work visa for this position. Applicants must be eligible to work in the U.S. for any employer directly (we are not open to contract or "corp to corp" agreements).
Position Overview:
Are you an auditor looking to get paid more and work remote? Gravity is seeking 4 qualified Senior Auditors to support a customer facing a consent order validation. We're seeking candidates with experience in third party risk management, enterprise portfolio management, operational risk management, safety and soundness/compliance management.
The successful candidate will possess 5+ years in audit (internal / external / operational) and must have financial services experience.
Our client is a leading global consulting and advisory services firm with more than 800 offices in 120 countries.
Duties & Responsibilities:
Audit validation
Help develop test plans (documents provided by client)
Assist customer redress plans
Testing controls
Advise customer on building block phase to satisfy the consent order
Working knowledge of auditing regulatory and compliance practices
Required Experience & Skills:
Bachelors in Accounting and/or Finance
5+yrs in audit
CPA preferred