Senior Business Systems Analyst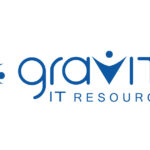 Gravity IT Resources
About the job
Our client is once again one of the 2020 Fortune 100 Best Companies to Work For! This is the 20th time it has been recognized on the list. They have also been recognized for being among the best healthcare providers in the nation by U.S. News & World Reports in its 2020-2021 Best Hospitals and have been honored as one of PEOPLE's 2020 50 Companies that Care by PEOPLE magazine and Great Place to Work.
Our client is the region's largest not-for-profit healthcare organization with more than 23,000 employees working across 11 hospital campuses and more than 100 outpatient facilities throughout Miami-Dade, Monroe, Broward, and Palm Beach counties. In 2016 we welcomed the newest weapon in the fight against cancer, the world-class Miami Cancer Institute and proton therapy center.
Description
The Senior Business Systems Analyst applies analytical processes to the planning, design and implementation of technology systems and solutions to meet the business requirements of customer organizations. Defines, designs and implements strategic technology business solutions and leads multiple small to mid-size implementations & initiatives. Modifies systems including testing, debugging and installing support application systems. Formulates measurable and actionable approaches to accelerate implementation through optimized or established operational workflow and processes. Partners with operations to ensure business ideas are translated into requirements with clear and measurable outcomes. Works with other Business Systems Analyst to identify, research, and evaluate enterprise applications and technologies to promote the strategic Technology and Digital initiatives throughout the organization. Includes the work of translating business needs to technical requirements and optimizing existing implementations and debugging reported issues. Must have a working knowledge of relational databases, web and client-server concepts, and be able to rely on experience and judgment to plan and accomplish goals.
Estimated salary range for this position is $70,865 – $92,124 / year depending on experience.
Qualifications
Degrees: Bachelors
Additional Qualifications: Bachelor's degree in Computer Science, MIS, Information Sciences or related discipline or equivalent work experience.
Experience in medium sized, fast paced corporate organizations.
Self-motivated, ability to learn new concepts/job requirements.
Proven project leadership skills for small to medium scale projects.
Basic level budget forecasting capabilities, ability to deliver on time and on budget.
Basic skills in vendor management, risk mitigation.
Basic system vulnerability management competencies.
Knowledge in Structured Query Language (SQL).
Passion to learn and grow.