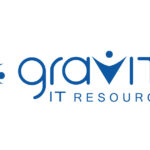 Gravity IT Resources
The Senior Buyer supporting procurement technology will provide day to day support for applications utilized in travel, expense and procurement activities as well as support project work related to the upgrade of enterprise technology and associated integrations to procurement tools. This role will be a key point of contact in assessing associate needs, providing associate training and will act as a bridge between end users and technology support teams.
Specific responsibilities include, but are not limited to:
Steady state support for procurement-related technologies, including Concur, Ariba and VNDLY.

Day to day associate support and issue resolution, includes SRF and Incident management.
Support associate and supplier training to move additional purchasing and invoicing activity into Ariba to strengthen spend controls and provide systemic approvals.
Support PO issuance during peak times to ensure no disruption to delivery timelines for non-merchandise supplies, products and services.
Ariba catalog maintenance, support sourcing events and supplier issues with invoicing, supplier enablement setup and monitoring.
Monitor Ariba/Concur integrations with SAP to ensure data issues are resolved timely.
Troubleshoot travel booking and expense submission issues and adjust system configuration as needed.
Operational management oversight of procurement technology tools including access, user interface and system integrations.

Act as a subject matter expert for procurement technology and processes on multiple project teams planning for the implementation or upgrade of enterprise systems directly related to procurement or interfacing data to and from procurement tools

Concur travel and expense – Testing and validation of interfaces, configuration updates, regression testing., end user training and support
Corporate card programs – Assessing interface and configuration updates, testing and validation, end user training and support
Ariba and VNDLY – Planning for reimplementation of new instances of the technology including system design, testing and validation of interfaces, system configuration and end user training and support
Support process mapping and reassessment of contingent labor technology.