Senior Director, Cyber Engineering and Operations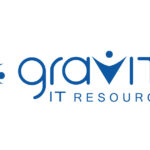 Gravity IT Resources
Job Title: Senior Director – Cyber Engineering and Operations
Location: Cleveland (Hybrid)
Job-Type: Full Time
Referral Fee: $3,000
Employment Eligibility: Gravity cannot transfer nor sponsor a work visa for this position. Applicants must be eligible to work in the U.S. for any employer directly (we are not open to contract or "corp to corp" agreements).
Position Overview:
Gravity is looking for Senior Director, Cyber Engineering and Operations who will lead and manage security engineering and operations for network, infrastructure, and end-user security operations, vulnerability management and the companies detect, respond, and recover capabilities ensuring compliance with Cyber policies and minimizing Cyber threats while optimizing user's productivity.
The ideal candidate will possess 12+ years of leading experience in Security Operations and Engineering experience or equivalent demonstrable proficiency.
Our client is a Fortune 500 company and leader in the manufacturing industry. Their Worldwide headquarters is based in Cleveland.
Core Responsibilities and Tasks
· Manage and operate end-user security
· Manage and operate Infrastructure security to control internal and external access points
· Manage and operate network security to provide secure access for the company
· Provide the ability to detect, respond and recover from Cyber incidents
Knowledge and Experience
· 12+ years of leading experience in Security Operations and Engineering experience or equivalent demonstrable proficiency
· 10+ years leading direct reports
· 7+ years of leading experience in security operations center processes and systems
· 7+ years of experience in AWS, Azure, Security Operations Technology
· 7+ years of experience in monitoring and vulnerability & threat management technologies as well as threat intelligence services and practices
· 7+ years of experience with security information and event management (SIEM) systems
Technical/Skill Requirements
· Experience leveraging Open-Source security tools
· Demonstrated superior analytical skills, applying conceptual models, and recognizing patterns while drawing and defending conclusions
· Strong business and financial acumen as well as analytical skills
· Clear and concise verbal and written communication
· Ability to lead through influence, including at executive levels