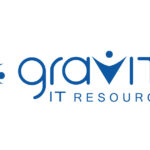 Gravity IT Resources
Job Title: Senior Endpoint Engineer
Location: Remote – USA
Work Authorization: USC/GC Holder
Our clients web and mobile applications are transforming healthcare information technology to increase practice efficiency and improve patient outcomes. We offer end-to-end specialty-specific solutions from practice management, through EMR to Revenue Cycle Management (RCM) that maximize office interactions, patient visits, collections and reimbursements.
We are hiring a Sr. Endpoint Infrastructure Engineer in our Corporate IT team. This person will research, recommend, deploy, manage, and automate processes, systems and infrastructure; with the ultimate goal of improving multiple internal IT systems powering and critical to the success of our clients employees. The ideal candidate will have many years actively managing endpoint fleets at scale.
The Role:
Manages our fleets of end-user devices (macOS, Windows, Linux), including automated endpoint provisioning/deprovisioning

Manages servers, networking equipment, cloud environments, MDM platforms, orchestration software and a wide range of other IT systems as they relate to the above

Automates manual tasks

Keeps knowledge of these systems current, and pushes out new features as they become available

Keeps these systems secure and compliant with all applicable regulations such as HIPAA and PCI

Participates in the on-call rotation; works long/late hours and weekends occasionally

Communicates and trains IT Support staff. Helps generate FAQs, user guides, and self-help documentation.

Must work at least 2 days onsite at HQ.
Skills & Requirements:
Advanced knowledge of the tools and systems used to manage fleets of end-user devices at scale, including declarative configuration management systems. JAMF, Mosyle, munki, ManageEngine, Microsoft Intune, Saltstack, Ansible, Chef, etc.

Advanced scripting knowledge (Bash, Python, Perl, etc). Advanced knowledge connecting SaaS systems thru REST APIs. Advanced knowledge of CI/CD workflows.

Advanced knowledge of the IT Operations/IT Systems Administration and DevOps worlds, including cloud environments (AWS, Google Cloud, Azure, etc), networking (routing, bridging and switching, client/server programming), information security, etc.

Must have conceptualization skills and be able to easily engage in abstract thinking and logical reasoning

Proven experience identifying, analyzing and resolving system problems
Strong problem-solving skills, adaptable, proactive and willing to take ownership

Able to adjust quickly to changing priorities and make quick decisions with limited information

Able to work independently with minimal supervision

Able to stay calmed under (system) fire

Strong customer service, organizational, prioritization and communication skills
Michael.Mendella