Senior Full Stack Developer (Stealth)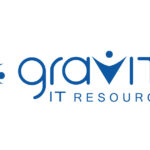 Gravity IT Resources
Job Title: Senior Full Stack Developer
Location: Remote
Job-Type: Direct Hire
Referral Fee:+/- $3000
Employment Eligibility: Gravity cannot transfer nor sponsor a work visa for this position. Applicants must be eligible to work in the U.S. for any employer directly (we are not open to contract or "corp to corp" agreements).
Position Overview:
Gravity is looking for Senior Full Stack Developer to spearhead our client's efforts to develop, enhance, and maintain an internal underwriting application. The application requires the development of multiple new features to run at an optimal level.
The successful candidate will possess 4+ years of new C# development. Comprehensive knowledge of APIs, Angular or Vue, and SQL are also required.
Our client is a leading insurance distributor, bringing a global network to deliver creative solutions to their client's insurance challenges. This organization offers a collaborative culture that has proven to enhance careers and has allowed them to attract top talent nationally.
Duties & Responsibilities:
· Participate with the team to develop, enhance, and maintain an underwriting application
· Work collaboratively with the team to understand the business problem that is to be solved, strategically plan development to accomplish the solution
· Take part responsibility for testing the new application post new development
· Effectively work with the team in a scrum environment
· Be proactive and independent in the new development process
Required Experience & Skills:
· 3+ years of experience developing new applications in C#
· 3+ years of experience working on the front end with Vue and or Angular
· 3+ years of experience developing and maintaining new API's from scratch
· 3+ years of experience working heavily with SQL (preferably MongoDB)
· 3+ years of experience working in a scrum capacity