Senior Functional Systems Specialist – Accounting, Finance and Job Cost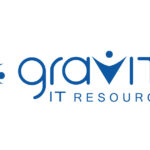 Gravity IT Resources
Job Title: Sr. Functional Systems Specialist – Accounting, Finance and Job Cost
Location: Remote
What You'll Do:
Accounting, Finance and Job Cost System Specialists are functional experts for our client's accounting, finance and job cost technologies, including but not limited to Oracle JD Edwards. Their responsibilities include operating and maintaining these technologies, coordinating and supporting system changes, curating documentation, facilitating trainings, and continuously improving operations.

System Operations and Maintenance
Provide day to day support for our client's accounting, finance and job cost technologies, triaging configuration, enhancement, and support requests via ServiceNow and other vendors' ticketing systems.

Detect, analyze, troubleshoot, and develop paths to resolution for problems and deficiencies.

Reinforce adherence to required governance and controls, coordinating audit requests as needed.

Serve as the primary point of contact for functional questions about capabilities within responsible technologies.

Manage relationships and promote consistent feedback loops with Skanska's accounting, finance and job cost teams, third party vendors, and other key stakeholders.
System Update Coordination and Support
Coordinate and support updates to our client's JD Edwards platforms, including Electronic Software Updates (ESUs).

Review, synthesize, and summarize release notes for Skanska's JD Edwards platforms, providing recommendations to stakeholders as appropriate.

Coordinate testing activities for updates, upgrades, and patches to responsible technologies, configuring and refreshing test environments as appropriate.

Prepare deployment, backup, and backout strategies for planned changes to Skanska's accounting, finance and job cost technologies.
Documentation and Training
Collaborate with stakeholders to document current-state and future-state processes that are supported by our client's accounting, finance and job cost technologies, with the goal of consistently making progress toward the desired future-state.

Coordinate and facilitate trainings on changes to responsible technologies.
We're Looking For:
Experience:
Required

At least ten (10) years of hands on experience with JD Edwards financials, including accounts payable, accounts receivable, general ledger accounting, expenses, fixed assets, equipment management, real estate, and associated system configurations.

At least two (2) years of experience working with accounting, finance and/or job cost in construction and development, including knowledge of time and materials billing, change management, and forecasting.

Experience successfully prioritizing tasks in a fast-paced environment.

Experience successfully working with others to achieve shared goals.
Preferred

Experience working with Prophix, Hyperion, and Data Access Studio (DAS).
Technical Skills:
Strong understanding of accounting, finance and job cost practices, processes, and technologies.

Understanding of lean and agile values, frameworks, and best practices.

Understanding of data analytics and business intelligence platforms.

Understanding of browsers, desktop environments, information systems, software development processes, system integration processes, and development operations.

Understanding of knowledge management platforms and processes.

Ability to synthesize, visualize and present data in a clear and compelling manner

.
Brian.Fonts