Senior IT Audit Manager – Integrated Audit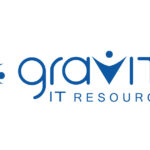 Gravity IT Resources
Title: Senior IT Audit Manager – Integrated Audit
Location: Hybrid (San Antonio, TX; Plano, TX; Phoenix, AZ; Tampa, FL or Charlotte, NC – Relocation assistance is available)
We're looking for someone to manage audit engagements, varying in complexity, and often participates in complex, cross-functional risk-based assurance and advisory engagements driving quality of audit work. May lead engagements as Auditor-In-Charge (AIC). Maintains knowledge of financial services regulations and effectively responds and interacts with regulators. Provides oversight to multiple audit engagements and participates in review of engagement planning, fieldwork and reporting. Manages critical initiatives and assists with the development and implementation of a risk-based audit plan. Serves, and/or partners with subject matter expert(s) within audit or the business to analyze issues, establish collaborative client relationships, and proactively work with client management to assess risk and improve internal controls. Adheres to the Institute of Internal Auditors' International Standards for the Professional Practice of Internal Auditing (Standards) and Code of Ethics.

Primary Responsibilities:
Influences business and clients across the enterprise regarding effective internal controls and mitigating risks across the full Enterprise taxonomy and challenges business management to adopt appropriate policies and procedures and effective controls designed to mitigate risks.

Handles audit engagement-related efforts and assignments of staff with varying degrees of expertise and experience when conducting engagements, specialized audits or business audits recognizing the cross-matrixing and cross-functionality within the specialized functions/business areas.

Independently prepares, reviews, and leads continuous monitoring and advisory activities, special reviews and investigations.

Ensures assigned audit engagements are completed objectively, professionally, timely and in accordance with corporate and industry audit standards.

Approves the engagement risk and control matrix and scope of the audit for final review and approval by Audit Leadership.
Minimum Requirements:
8 years of audit, financial, insurance, banking, information technology or related business and/or leadership experience.

Experience leading integrated audits with operational audit teams to identify, assess and report on business applications controls supporting key business processes.

Experience leading IT audits in large financial services, insurance or related highly regulated industries.
Brian.Fonts