Senior IT Project Manager – Customer Identity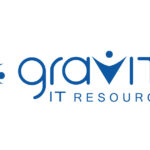 Gravity IT Resources
The Senior IT Project Manager role is responsible for the initiation, planning, execution, and reporting of all projects within their area of responsibility. This position makes sure that all projects are adhering to the CIAM Software Development Lifecycle. This role coordinates work requests through implementation by requesting resources and communicating status with all interested parties. The Senior Project Manager provides comprehensive reporting and status back to management and clients.
Essential Functions
Strategy & Planning
Manage timeline, budget, scope, risks, and dependencies for CIAM (Customer Identity) projects.
Work with eCommerce and CIAM management to maximize resource utilization and align with resource capacity.
Proactively manage project plans and work with other projects managers to create what-if scenarios based on project completion dates and stakeholder priorities.
Manage stakeholders' expectations effectively.
Acquisition & Deployment
Generate project status as requested to stakeholders.
Facilitate meetings and follow up with resulting action items.
Track and escalate project risks and issues. Create mitigation plans for key risks.
Work with existing systems to track and manage requests and issues.
Schedule and track dependencies from all stakeholders both internal and external.
Operation Management
Provide business reports to management and clients.
Be a leader for cross-functional delivery teams.
Detailed oriented and well organized in all day-to-day activities.
Incidental Functions
Prepare and lead presentations as requested.
Assist with other projects as may be required to contribute to efficiency and effectiveness of the work.
Participate in hiring activities and fulfilling affirmative action obligations and ensuring compliance with the equal employment opportunity policy.
Minimal travel is required
Work outside the standard office 7.5-hour workday may be required.
Position Requirements
Formal Education & Certification
Bachelor's Degree (or foreign equivalent) or in lieu of a degree, at least 12 years in experience in the field of Information Technology or Business (work experience or a combination of education and work experience in the field of Information Technology or Business). PMI certification preferred
Knowledge & Experience
5+ years IT and/or business experience.
5+ years of hands-on experience managing IT projects.
Proven experience with digital, customer identity, e-commerce and/or user experience projects.
Well versed in Microsoft Office applications and Project Management tools.
Minimum of 3 years of experience working with external agencies or partners.
Understanding of various essential business functions of an organization.