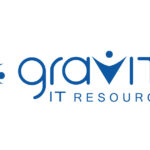 Gravity IT Resources
POSITION: Java Developer
POSITION TYPE: Direct Hire
LOCATION: Remote (EST Hours)
REFERRAL FEE: $2,800 +/- based on salary offered.

POSITION OVERVIEW:
The Java Developer will design and develop applications that deliver value to our customers. This Senior Java Engineer will be a key contributor in many areas including Mobile app design and development, AR/VR integrations in Healthcare, Micro Services, largescale system design, networking and data storage, security & Analytics, IoT, artificial intelligence, and modernizing and updating existing development.

DUTIES AND RESPONSIBILITIES:
Design and develop components applications that deliver value to our customers.

Ensure our solutions are tested, extensible, maintainable, secure and perform well.

Troubleshoot and debug code.

Proactively review and test own work; provide peer-review work for others.

Work with the team and other developers across the company to continuously improve our approach to development.

Ensure clear documentation of created/modified functionality.

Independently propose and create solutions.

Drive idea generation with peers and other stakeholder within the organization to identify areas that require improvement.

Have a passion for driving change and efficiency with partners of different disciplines

Be well versed in enterprise software development, design patterns, testing, coding practices, deployment, lifecycle management, and beyond

Use agile and lean principles in your product thinking—you're able to see large problems as a series of smaller jobs with expected outcomes

Be organized and process-oriented preferred