Senior Java Software Engineer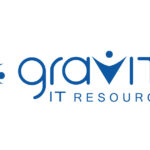 Gravity IT Resources
Job Title: Senior Java Software Engineer
Location: Remote
Work Authorization: USC/GC Holder
Job Type: FTE
Position Overview:
Our client delivers truly disruptive and transformative products and services that will impact the healthcare industry. The work we do makes a difference.
Our web and mobile applications are transforming healthcare information technology to increase practice efficiency and improve patient outcomes. We offer end-to-end specialty-specific solutions from practice management, through EMR to Revenue Cycle Management (RCM) that help our clients maximize their efficiencies.
We are seeking Senior Java Software Engineer, you will have the opportunity to grow, make decisions, have fun and innovate! If you are a Java jockey, eager to exercise and grow your technical chops; there is no better place than this organization.
The Senior Java Software Engineer will design, develop, document, unit test, and debug new and existing software systems and/or applications (cloud and/or in-house) using the Java programming language and related development technologies.
You are responsible for translating code into user-friendly applications.
Your Role:
Be a part of an agile team who is responsible for working cross-functionally with other peers and teams to deliver key organizational objectives.

Make well-reasoned design decisions and tradeoffs in their area of the codebase.

Able to work in other areas of the codebase with minimal guidance.

Demonstrate knowledge of our infrastructure and build system.

Understand the business supported by your area of the codebase.

Empathize with the user of the software and use that empathy to guide decision-making .

Advise QA on adjacent code/regression impact.

Take the initiative to fix issues before they escalate.

Identify and proactively tackle technical debt.

Communicate technical decisions through design documentation and in the wiki.

Mentor junior engineers via pair programming, design reviews and code reviews.

Contribute frequently to departmental Lunch and Learn / Tech Talk programs.

Communicate effectively across functions and can work well with other functional areas.

Proactively identify problems/risks with requirements for their own work and adjacent work and communicate these issues early to help course correct.

Responsible for end-to-end ownership and completion of complex tasks with minimal guidance as part of a team.

Persistent in the face of roadblocks, dealing with them efficiently and pulling in others, as necessary.

Strive to make accurate estimates and deliver high-quality software by project deadline.
Skills & Requirements:
3+ years of Java/J2EE development experience.

Strong Java/J2EE Object Oriented design and development skills.

Proficiency with at least one Javascript framework (AngularJS and/or Angular preferred).

Solid understanding of Web Standards (XML, Web Services (WS*, REST)).

Strong knowledge in SQL and relational databases (MySQL experience preferred).

Familiar with JSP.

Strong communication skills.

Strong problem-solving skills, adaptable, proactive, and willing to take ownership.

Strong commitment to quality, architecture, and documentation.

Experience with Agile methodologies or related iterative development processes a plus.

Demonstrated use and knowledge of design patterns a plus.

Bachelor's degree preferred, however, will consider experience or demonstrated knowledge in lieu of a degree.
Michael.Mendella