Senior Java Web Developer- Full Stack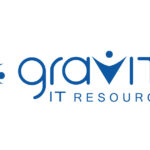 Gravity IT Resources
The Senior Java Web Developer position is responsible for the development, integration, and implementation of application software supporting mission-critical business applications within the TAG IT merchandise accounting systems group. The position requires participation in the complete system development life cycle including post-implementation support. The Senior Developer provides technical consulting to management, and business users and works closely with other developers as a mentor.
Essential Functions
Strategy & Planning
Work with the business units to identify business requirements for requested projects.
Identify the technical requirements of projects.
Analyze all aspects of the projects.
Perform feasibility and cost/benefit analyses for proposed projects.
Plan and organize tasks, report on project progress, and coordinate with additional development teams.
Development & Deployment
Perform complex programming assignments requiring an advanced aptitude for established programming standards, methods, and best practices.
Design application and database components for development projects.
Perform analysis of business models, logical specifications, and/or customer requirements to design and build Internet solutions utilizing multiple technologies.
Mitigate significant risks associated with projects, which have high technical complexity and/or involve significant challenges to the business.
Operational Management
Maintain and modify web applications; make approved changes by amending application documentation, developing detailed programming logic, and coding changes.
Provide support for critical web application problems and issues.
Act as a Subject Matter Expert in the discovery and investigation of critical production problems as required.
Willingness and ability to train and teach other developers.
Incidental Functions
Conduct research into new technologies, including tools, components, and frameworks.
Train and knowledge share with development teams.
Mentor and coach developers and/or Professional Apprentices.
Project and task management and reporting as necessary.
Make presentations to management, clients, and peer groups as requested.
Schedule and lead project and communication meetings with clients.
Provide tier 2, on-call support for critical web application problems and issues.
Analyze the performance of programs and take action to correct deficiencies based on consultation with clients and approval of supervisor.
Assist with projects as may be required to contribute to the efficiency and effectiveness of the work.
Attend management meetings on behalf of the team.
Participate in hiring activities and fulfilling affirmative action obligations and ensure compliance with the equal employment opportunity policy.
Application server maintenance tasks such as software/hardware upgrades, patching, security configuration, batch process maintenance and migration to new platforms.
Address internal audit concerns to address Sarbanes-Oxley compliance.
Position Requirements
Formal Education & Certification
Bachelor's degree or foreign equivalent in a related field or equivalent experience.
Knowledge & Experience
5+ years of IT experience.
5+ years of experience working on all phases of the Software Development Lifecycle.
3+ years working with customers to build and formulate business requirements.
5+ years of Web Application Development experience in Java/J2EE environment including JPA, MVC frameworks, CSS, JSON/XML Technologies, Spring, Hibernate, and HTML.
5+ years experience in an Enterprise Database Management System, preferably Oracle.
2+ years experience with PL/SQL.
3+ years using Spring Boot and Spring Rest services.
3+ years of Angular/React JS experience.
Business Objects/ APEX reporting tool experience a plus.
Experience working in Message queues is considered a plus.
Experience with Source Control environments such as SVN or GIT.
Experience configuring application servers such as JBoss and Tomcat.
Experience with Unix/Linux OS and shell scripting.
Experience using Docker/Kubernetes is considered a plus.
Experience creating automated build scripts (Ant/Gradle).
Experience with JVM languages such as Groovy is considered a plus.