Senior Manager, Strategy & Business Operations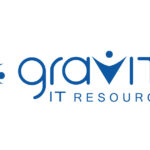 Gravity IT Resources
Job Title: Senior Manager, Strategy & Business Operations
Location: Boca Raton, FL (Hybrid Onsite)
Type: Direct Hire
Referral Fee: +/- $3,000
Our client delivers truly disruptive and transformative products and services that will impact the healthcare industry. The web and mobile applications that our client is producing are transforming healthcare information technology to increase practice efficiency and improve patient outcomes.
We are seeking a Senior Manager, Strategy & Business Operations who will be responsible for partnering with the R&D leadership team to drive key operational and strategic projects across the R&D organization. This role will also create, measure, and report metrics and KPIs for the R&D organization, in addition to partnering with HR and Finance functions to ensure accurate financial and headcount plans and forecasts.
Your Role:
Plan, manage, and execute key operational and strategic projects across the R&D organization. Projects could fall under multiple areas, including location strategy, organizational and talent structure, platform performance optimization, scalability, vendor and cost management, M&A tasking, etc.

Manage multiple projects concurrently, while working with key constituents from within R&D and across other functions.

Develop investment cases to show financial impact related to planned initiatives.

Report out progress and results to executive leadership team.

Build KPI dashboards to report key metrics across R&D.

Develop / refine investment allocation methodology for R&D to better understand where and how our client should invest, and report on actual performance for planned allocation.
Skills & Requirements:

6-8 years in functional, business, and/or operations role in the technology industry, or management consulting.

Cloud technology, software product development, and big-company experience preferred.

Strong organizational and project management skills.

Excellent verbal and written communications skills, as well as executive presence.

Proven track record driving successful results while working across multiple functions.

Exceptional analytical skills and ability to develop financial analyses and models.

Bachelor's Degree in Business or Computer Science, required; Master's degree in Business, preferred.