Senior MuleSoft Programmer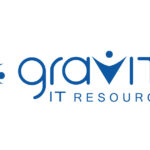 Gravity IT Resources
Job Title: Senior Programmer- MuleSoft
Location: Remote
Job Type: Contract to Hire
Referral Fee:
Employment Eligibility: Gravity cannot transfer nor sponsor a work visa for this position. Applicants must be eligible to work in the U.S. for any employer directly
Position Overview
The Programmer Analyst Senior develops, integrates, and delivers applications using front- end, back end, database and hosting tools.
Our client is a leading not-for-profit health care system that connects individuals and families to a wide range of services at 15 hospitals and hundreds of other convenient locations throughout the Tampa Bay and central Florida regions.
Duties and Responsibilities
Delivers software products independently using functional specifications.

Utilizes all layers of the stack to complete coding, UI/UX, database integrations, and deployment activities.

Provides test plans.

Familiar with cloud-based architecture and API integration.

Is proficient in the utilization of a variety of development programming languages and frameworks.

Able to lead projects independently. Works on projects/matters of high complexity.

Ensures that programs can be integrated in the applications systems.

Assists with solving problems with existing applications systems.

Typically work is directed by a project leader or manager.

Gains exposure to some of the complex tasks within the job function.

Provides technical support by working on all phases of applications systems analysis and programming activities.

Expected to mentor and coach team members. Provides technical expertise to the team.

Is able to run projects independently.
Required Experience and Skills
8 years Programming ; or 4 years relevant experience with Bachelor's in Computer Science field; or 2 years high-value software skills experience with Bachelor's.

Integration experience with Cerner FSI (Mod Object Scripting, CCL Scripting, OpenLink a plus) OR Integration experience with Cloverleaf (TCL Code Development, Solution Development)

Software DevelopmentProgramming, Software Design, Software Prototyping, Creating Software Requirements Specification, Software Testing, Source Code Management, Debugging, Business Requirement Gathering, Data Mapping, Data-Flow Analysis, Functional Requirements, Implement Business Rules, Production Automation, Scripting, System Monitoring, Database Management System, Object-oriented Analysis and Design, Software Estimation, Software Security, Software Metrics, Data Conversion, Data Integration.

Cloud Computing, Dev OPS, Release Management, Software Process Improvement

Integration experience with MuleSoft AnyPoint a Plus

DataWeave scripting