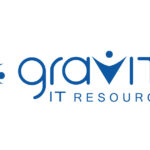 Gravity IT Resources
Job Title: Senior .NET Developer
Location: Remote (EST Hours)
Job-Type: Contract
Referral Fee: $1,200
Employment Eligibility:
Gravity will consider US Citizens, Green Card Holders and those with full-time US Employment Authorization (H-1B Candidates). We are also open to contract or "corp to corp" agreements for highly qualified candidates.
Position Overview:
Gravity is looking for a Senior .NET Developer to spearhead our client's new development for platforms used internally by the business.
The successful candidate will possess at least 4 years of experience developing, at an enterprise level, new applications in .NET Core. Comprehensive knowledge of C#, MVC, and SQL Server are also required.
Our client is a global investment management firm. They source differentiated opportunities and build long-term portfolios across public and private fixed income, real estate, ad specialist equity markets. With investment professionals based across the globe, the firm is able to effectively serve its clients and their 350 billion AUM.
Duties & Responsibilities:
· Develop new applications for internal systems touching multiple areas of the firm's business in the .NET Core 6.0 stack
· Participate in scrum ceremonies daily, interacting with the team and providing updates on the state of your development
· Work on backlogged issues for multiple teams throughout the business
· 90% of your day is coding using .NET Core, C#, and SQL Server
· Work on ad hoc coding assignments as they come in
Required Experience & Skills:
· 4+ years developing new applications at an enterprise level
· 4+ years utilizing .NET Core to develop new applications
· 4+ years coding with C#
· 4+ years interacting with data using SQL Server
· Azure DevOps and GitHub experience are highly preferred