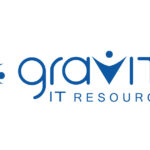 Gravity IT Resources
The Senior .Net Developer role is responsible for providing full-stack technical solutions to support the application portfolio. The team manages an IT portfolio consisting of applications that support various R&D lab, quality, regulatory, marketing, and manufacturing functions. With a primary focus on web applications, APIs, and associated technologies, this role will support a suite of intranet applications, interfaces to the formula management system (Product Vision) as well as downstream systems, and data synchronization with the data warehouse. As a Senior Developer, this position requires interactions with a diverse set of internal customers – on a global scale – including IT, R&D, and technical end users to drive projects to completion within established timelines.
Essential Functions
Strategy & Planning
Collaborate with GLS management and team members, R&D, IT, business analysts, and end-users in leading the conceptualization and development efforts of new value-added technical features.
Analyze and assess both proposed enhancements and existing procedures to optimize performance, data security, and ensure scalability. Communicate recommendations to management.
Evaluate requirements from functional specifications and create efficient technical designs.
Analyze and plan application release upgrades and database refreshes.
Web Development
Perform complex programming assignments requiring an advanced aptitude for established programming standards, methods, and best practices.
Design responsive and intuitive application user interfaces and scalable database objects.
Perform analysis of business models, logical specifications, and customer requirements to design and build intranet solutions utilizing multiple technologies (Webforms, .NET Core, MVC/MVVM).
Assist with project implementation and deployment activities within the established timelines.
Maintenance and Support
Design, develop, deploy, test, and maintain technical objects that exist in the GLS applications production environment, e.g., reports, interfaces, conversions, and custom application extensions.
Create process flows and high-level functional and detailed technical design specifications from business requirements.
Provide customer support for business-critical application problems and issues.
Assist with testing and deployment of Release Update Pack and other module upgrades to keep application release level current.
Proactively work through service requests with vendor support as needed.
Coordinate work efforts with the DBA and middleware teams for application change controls and system performance issues.
Incidental Functions
Conduct research into new technologies, including tools, components, and frameworks.
Project and task management and reporting as necessary.
Schedule and organize meetings with clients.
Provide tier 2, on-call support for critical application problems and issues.
Analyze the performance of programs and take action to correct deficiencies based on consultation with clients and the approval of the supervisor.
Assist with other projects as may be required to contribute to the efficiency and effectiveness of the work.
Minimal travel is required
Work outside the standard office 7.5-hour workday may be required.
Position Requirements
Formal Education & Certification
Bachelor's degree (or foreign equivalent) in a Computer Science, Computer Engineering, or Information Technology field of study (e.g., Information Technology, Electronics, and Instrumentation Engineering, Computer Systems Management, Mathematics) or equivalent experience.
Knowledge & Experience
5+ years of IT experience
3+ years of Development experience using client-server technologies, XML, JavaScript, C#
3+ years of experience Object-oriented analysis and design (OOAD)
3+ years of experience using relational databases, Oracle, and/or SQL Server
Development of multi-tiered applications using .NET Framework and Web Services
Experience with UI components framework and libraries – Kendo UI preferred
Experience with using version control software such as GitHub
Experience successfully working independently and efficiently meet deadlines
Self-motivated, detail-oriented, and organized
Strong communication (oral and written), interpersonal, organizational, and presentation skills