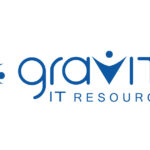 Gravity IT Resources
Job Title:
Senior Project Manager
Location
: Remote (EST)
Type
: Full time
Referral Fee:
$2,200
Employment Eligibility: Gravity cannot transfer nor sponsor a work visa for this position. Applicants must be eligible to work in the U.S. for any employer directly (we are not open to contract or "corp to corp" agreements).
Our client is a $18B, Fortune 200 company in the automotive retailing, distribution and services industry. They are currently ranked in the Top 20 companies to work for in the US by Fortune Magazine, Top 20 best companies for diversity and have an amazing work culture and impressive long-term growth prospects.
Job Description:
As a Senior Project Manager, you will directly report to IT Delivery Manager. You will be responsible for
the overall direction, coordination, implementation, execution, control and completion of specific projects ensuring consistency with company project methodology, organizational strategy, commitments and goals. You will also ensure that the team adheres to the Scrum principles, values and practices while establishing Agile friendly environment for the team. You will be responsible for facilitating the Scrum process, but also ensuring the team is delivering value.
Help the team execute:
Assist the development team in defining and adhering to the process and ensuring assigned tasks are completed

Help team implement changes effectively while ensuring deliverables are up to quality standards at the end of each sprint

Protect the development team from external interference that can come from various sources ensuring that it can remain focused on delivery every sprint.

Remove impediments that inhibit the team's productivity and that may sometimes involve coordinating with individuals outside the team to seek temporary assistance on work items

Act as Change Agent: Understand the need for change, the impacts of Scrum outside the team, and its broad-reaching benefits

Facilitate the Scrum activities: Sprint planning, sprint execution, sprint reviews, sprint retrospectives, daily Scrums, and background refinements

Act as servant leader of the Scrum team ensuring that its high priority needs are met

Clearly articulate project updates to stakeholders and members of the senior leadership team

Manage the pulse of the overall team

Act as a point of escalation for the team and be responsible for escalation outside the team

Provide metrics to include factors such as team health, throughput, cycle time, and sprint capacity

Perform project financial forecasts, maintain resource plans, manage the allocation of expense vs. capital, and manage project budgets

Review vendor invoices (within the project) for labor time accuracy and work with the vendor on corrections

Manage the Scrum board

Radiate information to the team to help them make decisions

Facilitate internal communication and effective collaboration

Develop and track full-scale project plans including external integration points and dependencies

Provide guidance and direction to external vendors as applicable

Participate in quality audits

Identify project risks and issues and develop and execute mitigation plans when the methodology calls for it

Facilitate the definition of project scope, goals, and deliverables when the methodology calls for it

Develop Requests for Information/ Proposals (RFI/RFP) for external services as applicable
Help the team grow:
Guide and coach, the team on how to use the Agile-Framework

Help build self-organizing teams and help the team adapt and inspect their process

Help the team to improvise their process to maximize delivered business value

Guide team to higher Scrum maturity
Job Requirements:
Education and Experience:

Bachelor's degree or higher required

Minimum of 5 years project management experience

Minimum of 5 years of experience in working on a/multiple Scrum teams

Certified Scrum Master or equivalent

Project Management Professional (PMP) certification

Advanced knowledge of Agile and Waterfall methodologies

Must have strong experience running waterfall, agile and hybrid projects, aligning processes, deliverables, and project metrics/dashboards/reports as needed

Strong experience with various dependent projects potentially being executed with different methodologies

Strong experience in managing internal, external and hybrid teams

Coordinating all external team needs (PLT meeting, Scrum of Scrums, etc.)

Manage projects that involve multiple vendors and complex integrations

Working knowledge of resource planning

Working knowledge of project financial management

Be able to be the Scrum Master for two teams simultaneously

Technical:

Good understanding of changing technology trends

Basic information technology operational knowledge including a basic understanding of core infrastructure

General knowledge and understanding of the technology field and technology projects

Familiarity with software development lifecycle

Skills:

Must possess a strong presence, polish, and exude confidence

Executive presence and effective communication skills

Good critical thinking and decision-making skills

Good problem solving, negotiation, and conflict resolution skills

Excellent servant leadership and change leadership skills

Excellent planning and coordination skills

Must have business acumen

Comfortable dealing with ambiguity

Demonstrate emotional intelligence

Proficiency with Microsoft Office applications: Word, Excel, PowerPoint, Visio, and MS Project

Plus:

Advanced knowledge and understanding of Product Development

Experience with vendor management, vendor contracts and vendor package

implementations

Experience with Microsoft Project Server, ServiceNow, and Azure DevOps

Understanding of DevOps practices

Advanced knowledge of lean concepts

Strong technical background.