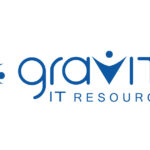 Gravity IT Resources
Management role responsible for managing multi-faceted projects, solve more complex problems, drive business meetings to define the problem, illicit requirements, craft the story and benefits.
They are also expected to understand the impacts of resource management, staffing and capacity.
Must be proficient with Clarity/Salesforce/Jira/Confluence for better visibility, planning and controls.
Manages all aspects of complex to very complex projects or programs. –
Can apply knowledge of multiple project management methodology, tools and templates and is able to create and maintain the work products with guidance.
Drives communications, follow-up on issues and actions, and leads project/program meetings.
Prepares status reports, management reporting, and presentations for executives.
Provides leadership to assigned project teams to ensure project alignment with the business unit's strategy and objectives.
Supports the portfolio management decision process through the creation of project charters, scopes, risk assessments and budgets.
Applies project management and systems development lifecycle process to small information technology projects from the original concept through the final implementation as well as ensures that the projects are aligned with company standards and IT strategies.
Coordinates the activities of the project team. Leads a team that conducts ongoing process modeling, analysis, and design within a given business unit and formulates and defines business processes and systems scope and objectives based on both user need and a thorough understanding of business systems and industry requirement.
Acts as a primary internal business product and process consultant responsible for communicating to customers, management and external sources. (the go between for IT and Business partners)
OCM – Communication, business readiness and learning).
Creates and executes medium to complex scale project plans that may involve multiple disciplines in the information technology field.
Coordinates projects with other on-going efforts. Leads project teams in the development and implementation of detailed work plans, schedules, project estimates, resource plans and status reports.
Qualifications: Bachelor's degree 7-10 years of PM experience w/ extensive experience on infrastructure projects.