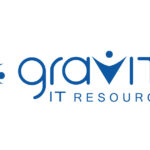 Gravity IT Resources
Job Title: Senior Scrum Master
Location: Miami, FL (Hybrid)
Duration: 9-month contract to hire
Referral Fee: 100+/- per month based on monthly hours worked.
Job Overview:
Gravity is seeking a Senior Scrum Master to facilitate team execution and planning by guiding the flow of work and eliminating waste and roadblocks. Champion leading practices and continuous improvement to achieve team objectives.
Top Requirements:
5+ years of experience as a Scrum Master.

Bachelor's degree (Business Mgmt., Computer Science, Industrial Engineering).

Project management, scrum master, or delivery coach experience.

Experience with ecommerce, cruise, and travel industry a plus
Competencies & Cultural Fit:
Drives results – focuses on delivering quality code to production environments.

Collaborates – comfortable being a member of a cross-functional team driving toward a single purpose.

Being resilient – able to adapt to a dynamic environment.

Fostering Teamwork: ability and desire to work cooperatively with others on a team Agile knowledge – demonstrates comprehensive knowledge of Agile/Scrum and lean methodologies.

Observant – able to perceive cues to clear or prevent roadblocks.

Collegial and open communication style; fact-based.

Devoted to continual communication and transparency Resourceful and resilient, collaborative by nature.

Demonstrates self-awareness.
Job Responsibilities:
Collaborate with product owner and architect owner to assure that all team members are aware of the team's approach, progress, upcoming activities, and potential blockers; promote good planning habits.

Advocate for Agile principles at the team level through coaching.

Coach the team to faster velocity and smaller variance by fostering an understanding of the team's capacity.

Promote the use of the Kanban board as the team's organization, status, and planning tool.

Promote the mindset of incremental improvements.

Perform analysis of team performance through burn down charts, control charts, and other standard tools built into Jira.

Collaborate with Product Owner, and Architecture Owner to assure that the team's backlog exists and is prioritized.

Collaborate with portfolio and business relationship management teams to size and prioritize requests for new deliverables.

Champion and follow the cone of uncertainty estimation principles.

Champion the use of data driven estimation tools.

Serve as an "information radiator" to facilitate effective communication.

Participate in scrum of scrums to escalate roadblocks / risks – to accomplish this, must collaborate with team to fully understand the risk / roadblock, consequences, and potential solutions.

Use backlog, metrics, and facts driven from data to insulate the team from excessive planning, scrutiny, and other wasteful activities.

Serve as the champion for use of Jira as an organizational, planning, execution, and performance improvement tool for the teams.

Help identify and communicate the minimum administrative work required Help fill in gaps with Jira and the ticketing process as required.

Facilitate cross-team interactions to remove impediments and provide transparency.

This includes coordination work with other product teams, marketing, ecommerce, infrastructure teams, and external vendors as required.

Promote the use of Jira and other data driven tools to identify dependencies and ranges for addressing these dependencies.

Provide transparency to the team's backlog in an automated fashion – identify tools to facilitate the evaluation of different scenarios.

Collaborate with architect owner and solution architects to produce required information flow and architectural diagrams.

Own and execute team-level ceremonies, including daily standup, sprint planning, backlog refinement, and retrospectives.

Create a culture of experimentation and analysis.

Ensure the team's automated test coverage of code is greater than 80% (as measured by Codacy and SBT test tools).

Team deployments to production happen frequently (Weekly by month 2, Daily by month 4) – These deployments do not have to be live to end users, but that is encouraged for learning and feedback.

Work in process limits for validation are not violated. If more than X tickets are in a status of "review / validation / Etc" divert legacy development team member to write the necessary end-to-end test and perform the validation. The objective is frequent learning and fully completed capabilities.

Work with the team to create a list of improvement ideas. Add one idea to this list and execute it every two weeks. Track the results. Outcome is to have a list with one executed idea for every two weeks the team has been in operation (25 per year).

Focus on the cycle time of the team (from to-do to in-production) – these measures will correspond with the team's deployment frequency (initially in the 7–10-day range, moving to the 2–3-day range by month 4) Also track the standard deviation of cycle time. Objective is 50% of the cycle time goal. If cycle time goal is 7 days, Std. deviation goal is 3.5 days.

Address the impeccability of deployments by shooting for an error rate of deployments lower than 10%.

Business value metrics (define objectives here).