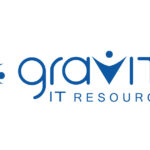 Gravity IT Resources
Senior, Software Development Engineer in Test (SDET), Audio – Contractor
Plantation, FL
Job Description
Senior, Software Development Engineer in Test (SDET), Audio – Contractor is responsible for audio test development and validation of our Spatial Computing system that provides a realistic 3D augmented environment on top of the real world. Position will focus on the end-to-end audio signal flow across our device that includes the verification of the audio algorithms and assets used in our platform.
Responsibilities:
Develop test cases to verify functional and nonfunctional audio and acoustics requirements associated with spatialize audio, speech recognition, wake-on-voice, acoustic echo cancellation, acoustic beamforming, and audio routing

Execute developed test cases to validate the services and components that make up the end-to-end audio signal flow across our devices that includes being able to evaluate results from subjective testing in different environments and scenarios to verify that audio has improved, degraded, or has stayed the same.

Analyze various components of the Magic Leap systems, collaborate with various development teams, and use your technical expertise to investigate, troubleshoot and verify software defects and other technical issues

This includes being able to analyze logs to help root cause the issue or determine the component(s) causing it

Review integrated code change to isolate which one might be causing a failure within a release

Define or develop test utilities if applicable to accomplish this testing or to assist with our test automation

Provide technical recommendations towards solution that supports Continuous Integration, Continuous Delivery, and Agile practices
Qualifications:
4 – 7 years of software development experience working on embedded products or mobile applications is preferred with a minimum of 4 of those years having an emphasis on the development or test of technologies associated with audio.

Excellent working knowledge of audio and acoustics

Experience with tools that include: Git, Gerrit, Audio test frameworks, Listen Soundcheck Systems, and Head Acoustics Acqua Systems

Expertise with one or more programming languages, C, C++, or Python

Knowledgeable on test fundamentals and the associated use of test management and defect tracking tools

Knowledgeable on spatialize audio, speech recognition, Wake-on-voice, Acoustic echo cancellation, acoustic beamforming, and audio routing within android is a plus

Good understanding of hardware/software interoperability in an embedded system

Good analytical and problem-solving skills

Excel in a fast-paced, agile environment supporting multiple projects using a wide variety of technologies

Excellent oral and written communication skills including effective presentation with a dynamic and "can do" attitude
Education:
BS in Computer Science is required

MS is preferred
Additional Information
All your information will be kept confidential according to Equal Employment Opportunities guidelines.