Senior Software Developer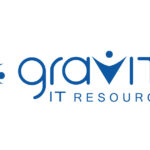 Gravity IT Resources
Job Title: Sr Software Developer
Location: Remote
Job-Type: Contract to hire
Referral Fee: $100/month
Employment Eligibility: Gravity cannot transfer nor sponsor a work visa for this position. Applicants must be eligible to work in the U.S. for any employer directly (we are not open to contract or "corp to corp" agreements).
Position Overview:
Gravity is looking for a Senior Software Developer to spearhead our client's SQL, C# and VB efforts.
The successful candidate will possess strong SQL, C# and VB skills. Comprehensive knowledge of relational databases are also required.
Our client delivers technology solutions that make healthcare simpler, more convenient and more affordable for people in our communities. This client's cutting edge technology redefines the way patients interact with their healthcare provider. This company embraces the differences in our strengths while fostering an environment of inclusion, empowerment, inspiration and courage.
Duties & Responsibilities:
Develop within SQL, C# and Visual Basic
Development: develop GUIs, extracts, transformations, tests, loads, and validating data.
Interprets the transformation and mapping rules for all source to target data objects and develops the software components to support the transformation and user interfaces.
Prepare/implement data verification and testing methods
Move application throug SDLC
Create scripts required to extract, transform, clean and move data and metadata from source application so they can be loaded into a data archival system.
Reporting: create error reports. Create data validation result reports. Create application and data archival system documentation.
Create source to target data lineage documentation
Required Experience & Skills:
7+ years developing with SQL
7+ years developing with C#
7+ years developing Visual Basic
Strong data migration, validation, and archiving experience
Ability to lead and mentor junior developer
Strong understanding of data migration, data validation, and data archiving