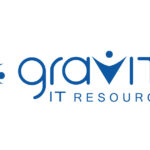 Gravity IT Resources
Job Title: Sr Software Engineer
Location: Remote
Job Type: Direct Hire/ FTE
Referral Fee:
Employment Eligibility: Gravity cannot transfer nor sponsor a work visa for this position. Applicants must be eligible to work in the U.S. for any employer directly
Position Overview
The Senior Software Engineer is accountable for developing information technology-enabled business solutions that are both scalable and reliable. The Senior Software Engineer will perform their job function by executing all phases of the Software Development Lifecycle including Analysis, Design, Development, and Testing while working in a highly collaborative team environment. Our client is a leading provide in healthcare payment.
Duties and Responsibilities
Develop software by analyzing business requirements; conferring with management and users; analyzing systems flow, data usage, and work processes; investigating problem areas; following the software development lifecycle.
Determine and communicate project feasibility and sizing estimates through analysis, problem definition, requirement gathering, and solution development.

Document and demonstrate solutions by developing documentation, flowcharts, layouts, diagrams, charts, code comments, and clear code.

Prepare solutions by determining and designing system specifications, applying robust architectural patterns, applying coding standards, and programming.Lead and facilitate design reviews and code reviews.

Improve operations by conducting systems analysis, recommending changes in policies and procedures.

Lead and facilitate pre-production risk assessments and reviews.

Assist with code build and deployment processes.

Mentor development team members to help them succeed in their assignments.

Update job knowledge by studying state-of-the-art development tools, programming techniques, and computing equipment; participating in educational opportunities.

Protect operations by improving security and by keeping information confidential.
Required Experience and Skills
Bachelor's degree in Computer Science, Information Systems, or other four-year degree with significant Computer Programming OR equivalent experience.

8+ years software development experience

Software Architecture Fundamentals

Software Development Fundamentals

Software Design

Software Debugging

Unit Testing

General Programming Skills

Microsoft Visual Studio

Microsoft .NET

Microsoft C#

Microsoft Team Foundation Server

Microsoft SQL Server

Microsoft ASP .NET and AngularJS

APIs and Microservices

Application Performance Tuning and Optimization

Static Code Analysis

Application and Infrastructure Monitoring

Jira (Preferred)

Agile Software Development Methods (Preferred)

DevOps CI/CD (Preferred)
Emily.Newsome