Senior Technical Project Manager-Data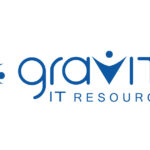 Gravity IT Resources
The Technical Project Manager (PM) – Data works closely with Data department leadership as well as business function leaders on enterprise initiatives relevant to business intelligence and data analytics technologies. This PM drives projects through delivery, managing the day-to-day activities for new product development projects in a fast-paced agile environment and leading cross-functional project teams. They are responsible for driving consistency, excellence and promoting the adoption of Project Management best practices, methodologies, and processes across the business.
What you'll do
Provide day-to-day project management execution.
Create and manage multiple assigned project schedules/plans.
Collaborate with a cross-functional team to define stakeholders, requirements, scope, milestones, dependencies, costs, and resources and to identify and understand all impacted areas.
Lead and influence enterprise wide project teams; Gain alignment and execution through influencer model.
Manage the agile process for projects including running sprints, assigning work, facilitating standups, sprint planning, sprint retros, story creation, and backlog management.
Prepare and track basic project budgets, analyze cost trend and facilitate cost benefit analyses as appropriate.
Prepare and manage project artifacts and collaboration tools, including: RAID (Risks, Assumptions, Issues, Dependencies) Log, RACI (Responsible, Accountable, Consult, Inform), budgets, communication plans and status reports.
Forecast project milestone completion dates and map out project critical paths and dependencies.
Prioritize and elevate critical issues or blockers to managers and leadership as required.
Provide timely, clear and concise updates on the project status, health, etc. across all levels of leadership
Work with internal partners to identify and understand all impacted teams.
Manage end-to-end communication and/or change management plans.
Drive decision making with cross-functional teams and oversee successful execution of decisions.
Manage vendor and contractor relationships within assigned projects, in alignment with the business' established procurement and vendor management processes.
Facilitate lessons-learned sessions and share across all teams.
Drive decision making with cross-functional teams and oversees successful execution of decisions.
All other duties as assigned.
What you'll bring
Education: Bachelor's degree preferred.
Certification / Licensure: Project Management Professional (PMP) preferred.
Experience: 5-7 years' experience working as a Project Manager, leading large and complex projects, ideally involving product development, technology deployment, business programs and planning initiatives.
Prior experience working within various Software Development Lifecycles (SDLC).
Ability to identify and solve complex problems and efficiently communicate them with the project team.
Proven experience in forecasting, budgeting, and operational planning.
Strong administrative/technical skills; Comfort working on a PC using Microsoft Office (Outlook, Word, Excel, PowerPoint), PPM Software, Visio/Lucid charts, IM/video conferencing (Teams & Zoom), and telephones efficiently.
Trustworthy and accountable behavior, capable of viewing and maintaining confidential information daily.