Senior Test Automation Developer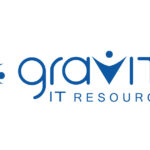 Gravity IT Resources
Senior, Test Automation Developer – Contractor
Plantation, FL (HQ)
Job Description
You will be part of the team that is building the test automation framework for what we call Mixed Reality- a beautifully realistic 3D environment visible in the real world. In this role, you will help develop the building blocks of our automation infrastructure and tests. The goal is to develop an automation system and automated scripts to test the software quality in a very efficient manner and empower a wide community of software engineering teams to build a quality product.
Responsibilities
Help design, implement, and maintain the automation test scripts and Automation SDK for the Magic Leap device software

Understand the Magic Leap device architecture, collaborate with developers and manual QA members to identify SW test automation opportunities, and develop an automated test script

Take ownership of assigned features from the test automation point of view and create functional and non-functional automated test scripts to increase Continuous Integration, Smoke, Reliability, KeyPerformance Indicators(KPI) tests for proper coverage

Continuously improve the automation systems, architecture, and test scripts to achieve high reliability, consistency, and increased efficiency in executing automated tests

Help fix/improve the Automation Framework components when needed

Provide technical guidance and assistance to the junior team members with the implementation of appropriate systems and tools aligning with the overall test automation strategy
Qualifications
6+ years of development experience and excellent development skills with C#

Excellent debugging, analytical and problem-solving skills and familiarity with agile development methodologies

Familiarity working with Windows and/or Unix/Linux systems and shell/batch scripting

Previous experience of working with Manual testing, Automation frameworks, automated systems are desired and are a huge plus

Previous experience of working with Embedded Systems devices and understanding of HW/SW architecture is a huge plus

Previous experience working with embedded devices is a plus

Knowledge hobby electronics (such as Raspberry Pi, Arduino, etc) is a plus

Ability to work in a fast-paced and agile environment and manage multiple priorities

Candidate MUST be able to work out of HQ in Fort Lauderdale, FL
Education
BS/MS in Computer Science/Engineering is preferred
Additional Information
All your information will be kept confidential according to Equal Employment Opportunities guidelines.