Sharepoint Business Analyst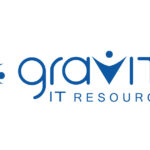 Gravity IT Resources
Job Title: Sr. Business Analyst
Location: Hybrid Onsite 2-3 days/week Deerfield Beach, FL
Job-Type: Direct Hire
Referral Bonus: +/- $2,000
Employment Eligibility: Gravity cannot transfer nor sponsor a work visa for this position. Applicants must be eligible to work in the U.S. for any employer directly (we are not open to contract or "corp to corp" agreements).
Our client is a $18B, Fortune 200 company in the automotive retailing, distribution and services industry. They are currently ranked in the Top 20 companies to work for in the US by Fortune Magazine, Top 20 best companies for diversity and have an amazing work culture and impressive long-term growth prospects.
Job Description
The Business Analyst provides customers with a high quality and consistent level of proactive and professional IT service, to maintain the technology needs that run their businesses. The business analyst will work to create and maintain positive customer relationships that foster open communication, reliability, trust, and service loyalty. Additionally, the Business Analyst's assignments are varied and complex, requiring initiative, judgment and critical thinking.
Responsibilities include but not limited to:
Delivery of projects with consistent scope expectations including:
Management throughout the lifecycle of the delivery process
Consistent generation and delivery of acceptance criteria for business requirements
Ensure a successful transition to the Support
Produce deliverables in alignment with JM documentation standards
Accountable for managing and delivering the support requests for assigned Business Unit and related JM Family requests. This includes the planning, troubleshooting, solving, and communicating of a variety of requests, incidents, and problems independently within multiple areas.
Collaborate with external and internal customers and vendors to analyze business needs and work with teams on solutions.
Cross-training to learn applications across the assigned Business Unit application portfolio.
Learn the processes and tools needed to perform the role effectively.
Serve as the conduit between the business partners and the technical team through triage, research, requirements, testing, and support.
Collaborate with technology teams, business teams, vendors, and subject matter experts to perform daily activities.
Identify the business impact of system issues and facilitate communication as appropriate to stakeholders.
Lead assigned initiatives. Communicate status, issues or risks to management and stakeholders.
Perform on-call responsibilities including nights, holidays, and weekends.
Minimal travel may be required.
Document business, system processes and requirements when applicable.
Engage and communicate with senior management as appropriate.
Job Requirements
Bachelor's degree
Preferred CBAP certified or able to get certified within one year
At least five years of work experience in a related field
Must possess IT industry knowledge, including experience in business analysis
Can gather effective business requirements for system modifications
Must possess well-developed analytical, problem-solving, and decision-making skills, leveraging both logic and creativity to interpret complex concepts and information
Must possess a passion for delivering excellent customer service
Ability to adjust approach to meet all types of customer communication styles, preferences, and management levels
Proficiency in translating technical verbiage and complex processes into business-friendly terms
Must possess exceptional and clear interpersonal, written, and verbal communication skills
Demonstrated ability to quickly build rapport and respond to customers in a compassionate manner
Must be a self-starter and be highly flexible and adaptable
Must be highly organized and have excellent follow-up skills
Must be comfortable with challenging the status quo and championing change
Ability to work well with others, promoting healthy relationships and building strong team dynamics
Ability to prioritize work and meet deadlines while delivering high-quality outcomes
Ability to understand the impact of changes in business strategy
Ability to think abstractly, identifies patterns, and generates ideas and solutions
Maintains a calming demeanor in fast moving situations