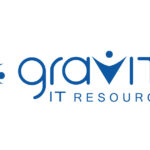 Gravity IT Resources
Please only submit new candidates not previously submitted. Manager feedback from last interview selections is that when it came time to show them high level skills of developing, it was lacking, or they did not understand what was being requested but acknowledged prior that they understood the skillsets. Please ensure the next submittals have high level development skills.
Remote position available. Local preferred but remote workers must always work withing the United States and have the legal right to work in the US. • Preferred that contractor come in and pick up equipment if local
REMINDER- that the bill rate in dotStaff MUST be included as your all-inclusive hourly bill rate. Please enter your bill rate for your candidate.
For your bid to be complete, you must enter in Dotstaff…your all-inclusive hourly bill rate, your candidate's resume, the candidate's response form, (Fully completed) and your evidence of the right to represent your candidate.
If you miss attaching any of these documents, your bid is incomplete and will not be considered.

The Job Requirement and Candidate Response form are available below in the attachment section.
Any candidate that is qualified and legally authorized to work in the US can be submitted for consideration.
If your candidate is offered this project, the offer will be contingent on that person successfully clearing a criminal background check.