Software Development Manager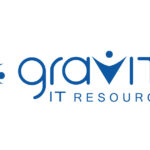 Gravity IT Resources
Job Title: Software Development Manager
Location: Hybrid (Tampa, FL)
Job Type: Direct Hire/Permanent
Referral Fee:
Employment Eligibility: Gravity cannot transfer nor sponsor a work visa for this position. Applicants must be eligible to work in the U.S. for any employer directly
Position Overview
You will manage a team of developers to help us create the next generation of innovative solutions while also enhancing and optimizing our existing systems and applications. Providing day-to-day management and development for your team, you will manage projects to ensure seamless delivery, implementation, support, and issue resolution. Using your knowledge and experience with the technology you will help guide our organization to implement solutions that will move us forward and keep us ahead of the competition.
Our client is a leading global transportation services provider, operating and maintaining more than 400,000 vehicles and serves customers from more than 3,000 locations in North America, Australia, and Asia.
Duties and Responsibilities
Provide direction and day-to-day management of development staff to ensure that any roadblocks are removed, and developers/teams are successfully moving forward

Make sure that development projects are prioritized, scheduled, and completed according to business need

Foster collaboration by leading regular meetings and communicating with process owners, product managers, agile teams, IT groups, and other stakeholders to negotiate priority and timelines while managing resources required to get the job done

Hire new associates, conduct performance reviews, guide, and mentor their career development

Ensure on-time and defect-free delivery of applications in accordance with Penske standards

Ensure technical leads follow the PDP (Penske Development Process) and maintain management reporting

Responsibilities for multiple systems, agile teams, and cross-functional projects

Other projects, teams, and responsibilities as assigned by the manager

Follow IT practices in security, licensing, source code management, incident management, and following architectural standards

Coach and mentor associates. Develop team members to increase value to the organization

Reduce complexity in the environment and Identify future opportunities for system enhancement and value generation
Required Experience and Skills
Bachelor's degree in Computer Science, Math or Information Systems or equivalent development experience

10+ years of development experience with 3+ years leading/supervising multiple IT projects through the full SDLC (Software Development Life Cycle) including prior work defining complex application architecture and integration with multi-tiered systems

Strong leadership and people management skills with the ability to build and grow teams of highly motivated, deeply technical, productive software engineers preferably in an Agile environment

Significant functional experience (8+ years) with core Technologies and Architectures – Java Enterprise Technologies, Spring Boot, Spring Frameworks, Restful Web services, SOA, Angular, HTML/CSS, SQL, DB2/Oracle

Experience in leading teams in custom development, evaluating, selecting, integrating, and implementing application software (package) solutions when appropriate

Strong interpersonal and decision-making skills

Able to communicate highly technical concepts in a clear/concise manner to non-technical individuals

Experience prioritizing technology needs within set budget requirements

Knowledge of project management methods and tools

Strong experience with Agile / DevOps approaches or methodologies

Have strong knowledge of Integration technologies like Spring Integration Framework, API Management, Micro-services

Expertise in leading the architecture, design & implementation of highly complex data integrations and data services by utilizing technologies such as Spring Boot, Angular, DB2/Oracle.

Advanced experience in working with the various IT teams to build and implement a scalable architecture for relevant software solutions

Full fluency and expert-level knowledge in systems/languages applicable to the role