Software Engineer – Kafka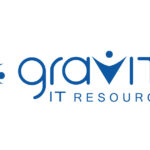 Gravity IT Resources
What you'll do
Design, develop and maintain custom applications responsible for the mission-critical operations of Quantum Health in a predominantly object-oriented, .NET development environment.
Partner with business unit leaders and teams to clarify requirements and business needs and translate those requirements into best-in-class technical results.
Collaborate with business analysts, developers/engineers and architects to determine optimal solution architecture, efficiency, maintainability and scalability of solutions
Proactively work with stakeholders from technology teams and elsewhere in the business to ensure that current and planned solutions are equipped to meet the growth and transformation needs of our rapidly scaling organization.
All other duties as assigned.
What you'll bring
Education / Certification: Bachelor's degree in Information Technology, Management Information Systems (MIS), or equivalent preferred; Coding/Programming Boot Camp or similar practical experience in lieu of degree also accepted.
Necessary Technical Experience: Proven experience developing software, applications and platforms within the Microsoft Technology Stack, including C# .NET, ASP.NET, Visual Studio, Windows Server, SQL Server, Internet Information Services (IIS), etc.
Preferred Technical Experience: Windows Service, CSS, JavaScript, XML, AJAX, VueJS, Web APIs, NoSQL/document databases, Apache Kafka, mobile development (iOS, Android, Xamarin), automated testing with CI/CD, and exposure to cloud computing concepts such as Microsoft Azure and/or Amazon Web Services (AWS).
Thorough understanding of Software Development Life Cycle (SDLC) best practices.
Excellent verbal and written communication skills; Ability to work with team members and customers in a professional, friendly manner both in-person and virtually.
Trustworthy and accountable behavior, capable of viewing and maintaining confidential information daily.