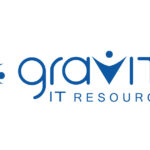 Job Title:  Delivery (Solutions) Architect
Location: Deerfield Beach, FL or Jacksonville, FL
Onsite Requirements: Hybrid – 3 days onsite (Tu/Wed/Th)
Job-Type: FTE Perm
Employment Eligibility: Gravity cannot transfer nor sponsor a work visa for this position. Applicants must be eligible to work in the U.S. for any employer directly.
Our client is a $20B, Fortune 200 company in the automotive retailing, distribution and services industry. They are currently ranked in the Top 20 companies to work for in the US by Fortune Magazine, Top 20 best companies for diversity and have an amazing work culture and impressive long-term growth prospects.
This role will be responsible for providing technical leadership in the design, documentation, and review of technology solutions that meet the business and IT needs of the organization. This individual will also be accountable for providing technical leadership for projects and will be accountable for the end-to-end solution and delivery. Individual will be the focal and escalation point for all -technical delivery issues on these efforts. This individual will be assigned to projects in SET to provide leadership and be the primary accountable person for the design and delivery of the solution for the business initiative.
This role drives collaboration with stakeholders including ITS teams, technology partners, business customers, and vendors to ensure that the participants are effectively communicating and aligned on technical deliverables. In addition, role will not have direct reports but does lead cross-functional technical resources to deliver on desired outcomes.
Candidate must be able to work on-site at our corporate offices in Deerfield or Jacksonville, Florida in a hybrid on-site / off-site model.
Architectural Responsibilities:
Responsible for the architectural design (Solution and Data) and ensures compliance of solutions to Enterprise Architecture Principles and Technology Architecture Patterns

Develops tactical plans to execute strategy

Accountable for technical delivery for assigned projects (Solution and Data)

Leverage the current and approved technology portfolio, enterprise architectural standards, and established patterns to create solution and data designs that deliver the required business capabilities

Collaborate with other Architects, Developers, and Engineers to create synergies and drive technology reuse within and across projects

Collaborate with Development Managers, IT & Business Directors and IT & Business VPs to help gain consensus and drive decisions required for projects and/or initiatives

Approval of detailed technical designs and Vendor technical designs to

Ensure the adherence to enterprise standards

Reduce complexity

Increase re-usability

Drives down costs and complexity by using enterprise standards

Designs solutions that meet the best interest of multiple stakeholders including those of the project and enterprise level

Designs solutions that leverage enterprise tools and have reusable components and services

Work with business users to reduce technical complexity introduced by business requirements

Ensure designs meet business requirements

Provide recommendations that produce efficiencies in technology support costs and improve performance while meeting customer requirements

Provide direction and mentoring to less experienced associates

Translate highly technical problems in a manner that can be understood in business terms to a variety of audiences including project managers and business executives.

Present recommendations and solutions clearly and concisely and can focus on key points to portray the intended message or purpose

Driving desired outcomes and decisions through trust and influence
Technical Leadership Responsibilities:
Acts as the lead Technology Services representative in the delivery of technology solutions

Provide overall technical leadership and directs teams in the delivery of technology solutions.

Partner with Project Managers, Portfolio Managers, and technical stakeholders to deliver on the following responsibilities for end-to-end technical delivery

Partner with PM to ensure a successful release to production including transition activities

Ensure the realization of the solution architecture, making sure it is operable & cost-effective

Steer and drives progress on all technical delivery aspects

Help identify all required roles and technology resources

Ensure the assembly of the required technical teams

Steer identification of technical tasks and milestones

Ensure technical requirements are delivered with quality and completeness

Drive creation of financial estimates for all phases including TCO

Partner with PM to ensure a successful release to production including transition activities

Assess risks, anticipates bottlenecks, provides escalation management, and collaborates to drive toward mutually beneficial outcomes

Drive to effectively resolve and provide awareness for technical issues and risks

Manage the partner relationship to ensure delivery of technical work done by 3rd party partners or vendors

Provide feedback on the performance of internal technical team members to their leaders
Requirements
Must possess broad understanding of technology and business operations and is able to provide holistic solutions to business problems or requirements.

Extensive experience and knowledge of software design, application integration, and data integration.

Extensive experience in designing and implementing canonical data models, SOA, messaging, and transformation patterns.

Extensive experience in data integration practices beyond ETL or ELT

Extensive knowledge in architectural patterns utilized for micro-services, event driven architecture and domain driven architecture.

Understands the complexities of networks, database, systems, security practices and other infrastructure components in an IT environment.

Understands the complexities of DevOps and its best practices as it relates to software and integration design

Understands IT security and governance best practices as it relates to software and infrastructure design.

Understands security methods such as ADFS, SAML or OAuth.

Experience with B2B Azure implementation, Azure Security for authentication, Multi-Factor Authentication (MFA) implementation, Fundamentals of Azure AD and SAML Federation

Experience in SharePoint ONLINE solutions.

Strong organization, facilitation, analytical and deductive reasoning skills. Capable of thinking through problems in a systematic and logical manner in order to produce solutions.

Strong customer service orientation.

Ability to work independently and manage multiple task assignments in a fast-paced, high-pressure environment.

Proven innovative thought process and problem-solving abilities.

Knowledge of ITIL processes and standards is a plus.

Experience in application cloud architecture is a strong plus.

Bachelor's degree or at least 8 years of equivalent professional experience.

The ideal candidate has either automotive, distribution and/or warehousing experience.
Desired Tool Stack
Scripting/Programming Languages – .Net, .Net Core, C#, PHP, jQuery, Azure Power Platform

Communication Methods/Protocols – HTTP, TCP/IP, SFTP, SSH, FTP, SMTP

Middleware – Azure (Paas) Tools, IBM MQ, Mulesoft, DataPower

Messaging Services – SOAP / REST, XML, JSON, EDI

Databases – Azure SQL Server, SQL Server, Oracle, Teradata, Azure Data Lake, MongoDB, CosmoDB DB

Data Movement – Informatica PWX, IICS

UI – ASP.Net, React

Cloud – Azure PaaS, Amazon Web Services (AWS)

Version Control Repositories / Pipeline – Azure DevOps, GitHub, Visual Studio, Jenkins

Security: MFA, Azure AD, SAML Federation, OAuth
Needed for Application Delivery, Data Delivery and Application Management

Needs to be able to handle multiple initiatives or program level initiatives

Needs to be able to lead a team of technologists from design all the way to warranty

Works with geographically dispersed teams

Ability to work onsite in corporate offices in Deerfield or Jacksonville full time or in hybrid onsite / offsite model