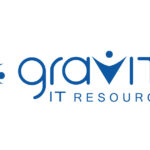 Gravity IT Resources
Job Title: Software Engineer (SQL Developer)
Location: Remote
Job Type: Direct Hire/Permanent
Referral Fee: +/-$1,700
Employment Eligibility: Gravity cannot transfer nor sponsor a work visa for this position. Applicants must be eligible to work in the U.S. for any employer directly
Job Description:
We are looking for a SQL developer who loves analyzing data and solving puzzles to join our team in supporting and enhancing the company's main application. This will be our client's proprietary compensation tool used to calculate pay for associates in all of it's locations across the country. As developers responsible for implementing complex compensation programs, we love mathematical formulas and so should you to be a successful member of the team. As a part of the team, you will assist business users in investigating reported pay issues by querying our SQL database as well as reviewing stored procedure logic and system configuration. You will also read existing SQL code, then translate and document it in plain English for review by non-technical stakeholders. Educating our users is a large part of what we do, so having excellent communication skills is a must. As a successful candidate, you will turn data into information, information into insight and insight into business decisions. If you're naturally a helper, love solving puzzles, enjoy analyzing data and code, and are able to explain technical details simply, then we are excited to meet you!


Job Responsibilities:
Research, diagnose, troubleshoot and identify solutions to resolve system issues

Analyze pay data, system configuration, as well as SQL code to diagnose and troubleshoot reported issues (determine how/why pay results are what they are, and whether or not those results are correct.)

Analyze system logic, then translate it into plain English to be shared with business users.

Respond to customer support questions/reported pay issues promptly with, targeted questions to quickly understand the problem, then findings and suggested solutions, primarily through email.

Identify potential issues in code, data, or configuration and come up with solutions that you can implement to correct those issues.

Take ownership of customer issues as well as assigned tasks and see them through to resolution

Accurately estimate work effort for assignments

Prioritize assigned work based on criticality as well as due date.

Following standard procedures for proper escalation of unresolved issues to the appropriate internal teams

Ensure all issues are properly logged with solution steps in team wiki

Develop stable, efficient, high quality database solutions including MS-SQL queries/procedures and custom reports.

Responsible for the coding and deployment of new versions, problem fixes and enhancements of software by coordinating production release activities.

Use T-SQL to develop and implement procedures and functions.

Analyze and evaluate courses of actions and considerations that may impact system performance.

Analyze code for performance improvements.

Develop procedures and scripts for data migration.

Perform unit testing on solutions implemented

Work with other developers as well as product manager to design solutions of varying complexity that meet business requirements

Adhere to applicable coding standards and best practices.

Provide instructions to Dev Operations and other supporting teams to release new product changes.

Maintain and update development status on assigned tasks throughout entire project lifecycle and application maintenance using the team Azure Devops board.

Performs other job-related functions as assigned.

Demonstrate behaviors consistent with the Company's Vision, Mission, and Values in all interactions with customers, co-workers and suppliers.

Adheres to all company policies, procedures and safety standards


Requirements:
Bachelor's Degree in computer science, engineering, management information services or related field of study; or any equivalent combination of relevant background, skills and experience to include a minimum of 4 years programming experience in windows or web development environments.

Experience with SQL and database management systems including performance optimization.

Demonstrated advanced knowledge of SQL concepts and solutions.

Ability to diagnose and troubleshoot basic technical issues

Excellent problem solving and critical thinking skills sufficient to quickly identify and analyze a problem, propose viable solutions, and articulate why a solution is preferred.

Excellent oral and written communication skills

Ability to articulate ideas and solutions effectively

Strong knowledge of and experience with reporting packages (SSRS), databases (SQL etc), programming (XML, Javascript, or ETL frameworks)

Strong analytical skills with the ability to collect, organize, analyze, and disseminate significant amounts of information with attention to detail and accuracy

Ability to understand how assigned programs link with other programs and the overall system.

Ability to function as a professional team member contributing to a positive and productive work environment.

Willingness to jump into new exciting challenges.

Ability to work effectively in a high pressure, team environment with ability to guide other members of the team.

Strong initiative, commitment, and a positive "whatever it takes" attitude.

Must meet company's requirements for employment.

Valid in-state driver's license and have and maintained an acceptable, safe driving record.
Preferred Qualifications:
Previous experience developing web application development sufficient to support hundreds of users running multiple web browser platforms.

Solid experience/technical expertise in C#, ASP.Net,

HTML, XML, JavaScript, SharePoint Development and Administration, SSRS, SSIS, Web and/or Windows development, Micro services, Web services and API's.

Experience working with tools such as Visual Studio, Azure Devops, and Microsoft Teams/sharepoint


The intent of this job description is to provide a representative summary of the major duties and responsibilities performed by incumbents of this job. Incumbents may be requested to perform job related tasks other than those specifically presented.
Company Overview
Our client, a provider of personalized transportation services, is driven by innovation and transformation. As one of America's most admired companies, it delivers a peerless Customer experience recognized by data-driven consumer insight leaders, Reputation and J.D. Power. Through its bold leadership, our client has a singular focus on personalized transportation services that are easy, transparent, and customer-centric.


Our client is an equal opportunity employer and a drug-free workplace.