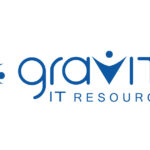 Job Title: Sr. Backend Engineer
Location: REMOTE
Job-Type: Full-Time
Referral Fee: $1,300
Employment Eligibility: Gravity will consider US Citizens, Green Card Holders and those with full-time US Employment Authorization (H-1B Candidates). We are also open to contract or "corp to corp" agreements for highly qualified candidates.
Position Overview:
Gravity is looking for a Sr. Backend Engineer to support the software development team with at least 3 years of expereince.
Our client is a rapidly growing pharmaceutical solutions company that is a leader in the industry.
Come join our team of fun, friendly, and knowledgeable developers as we build a comprehensive payer policy database… then go home and enjoy time with your family and other interests, as we value a healthy work-life balance.
We are looking for self-directed candidates who are ready to experiment with finding solutions for difficult problems: people who appreciate a challenge, aren't afraid of asking questions, and enjoy working with others.
Required Experience & Skills:
4 years of of Python (Django) API development to support mobile applications in an enterprise environment.
· Working in other areas of application technologies including AWS nginx, redis
Work on AWS Operations to assist the deployed backend application and other infrastructure needs
Responsible for being on call roughly one week per month, responding to monitoring requests through PagerDuty
Required Experience & Skills:
3-5 years of experience developing mobile applications with Python
3-5 years of experience with Python (Django) API Development
Experience working in an AWS Setting (AWS Lambdas, AWS s3)
Experience working in an AWS environment
Experience with Docker/Terraform is a plus but not required