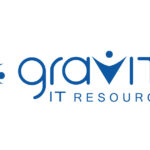 Gravity IT Resources
Job Title: Sr. Business Analyst
Location: Jacksonville, FL – hybrid
Job-Type: 12-month Contract
Referral Fee: +/- $100
Employment Eligibility: Gravity cannot transfer nor sponsor a work visa for this position. Applicants must be eligible to work in the U.S. (we are open to contract or "corp to corp" agreements).
Position Overview:
Gravity is looking for a Sr. level Business Analyst responsible for understanding business change needs, assessing the business impact of those changes, capturing, analyzing and documenting requirements and supporting the communication with and delivery of solutions to the stakeholders.
Our client is a $17B, Fortune 200 company in the automotive retailing, distribution and services industry. They are currently ranked in the Top 20 companies to work for in the US by Fortune Magazine, Top 20 best companies for diversity and have an amazing work culture and impressive long-term growth prospects.
Duties & Responsibilities:
Elicit, understand, interpret and represent functional and nonfunctional requirements to include business and stakeholder requirements, data and information requirements, data integration, metadata, data quality, service levels and performance
Plan and facilitate requirements elicitation sessions using a variety of techniques such as joint application design (JAD) sessions, interviewing, brainstorming, job shadowing, and other requirements elicitation techniques
Function as liaison between information systems group, vendors, business groups and other departments as needed
Apply judgment in interpreting and delivering business solutions that optimize the user's experience
Articulate technology in terms stakeholders can understand, and conversely articulate business concepts and processes to the technical team
Analyze, categorize, document, and validate requirements to the appropriate level of granularity so that technical teams are able to translate to system design
Work with quality assurance and business teams in defining the QA strategy, test plans and use cases for QA activities
Communicate planned and unplanned activities to appropriate parties as needed
Anticipate and understand the impact of changes in business objectives and its effect on project scope as well as the downstream impact
Required Experience & Skills:
Bachelor's degree or equivalent plus 7 or more years of professional experience in the business analysis discipline
Must have experience with agile / scrum
Must have experience with Jira
Experience working in the lending or financial sector highly preferred.
CBAP and/or CDMP or CBIP certification(s) is preferred
Experience with source system data analysis and understanding of various data and file structures (flat files and RDBMS) is a plus
Experience working with SQL is a plus
Experience on projects involving data analysis, data mapping, data integration and/or data warehousing (Source to target mapping)
Experience working on Agile based projects
Knowledge of data profiling, cleansing and data conversion processes, techniques and/or tools is a plus
Experience working on projects with third-party vendors
Competencies/Capabilities:
Working knowledge of multiple areas of business analysis (concepts, principles and practices)
Understanding of project management principles
Understanding of data management principles and practices
Understanding of data modeling concepts and techniques
Understanding of technology concepts, trends, and capabilities
Understanding of software development lifecycle and models/methodologies
Excellent analytical, problem-solving and decision-making skills, leveraging both logic and creativity
Excellent written and oral communication, as well as, good organizational and presentation skills
Excellent interpersonal skills with the ability to build relationships within and between individuals and cross-functional teams
Strong facilitation and meeting management skills
Ability to understand the unique needs of the customer and translate to actionable results while delivering high quality outcomes
Ability to influence and motivate individuals and teams to drive mutually beneficial outcomes
High achievement orientation with a willingness to learn
Ability to think abstractly, identify patterns, and generate ideas and solutions
Strong desire to understand the organization, its industry, and associated strategies
Ability to handle multiple competing priorities in a dynamic environment
Good process-orientation with the ability to understand and reengineer existing business processes to recommend new processes and procedures
Proactively accept and manage change to accomplish positive outcomes
Understands and demonstrates the company's core values of Communication, Consideration, Cooperation, Accountability and Innovation
Skillful at applying business and technical skills to drive innovation and performance improvement
Ability to deliver superior customer service
Strong time management skills