Sr. Business Analyst / Product Owner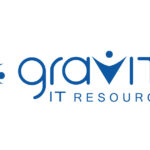 Gravity IT Resources
Job Title: Sr. Business Analyst
Location: Remote
Duration: Direct-Hire
Referral Fee: +/- $2,000
About:
Our Client is a fast-paced, rapidly growing company seeking hundreds of new employees for various roles in our six locations across the Nation.
Since 2015, their mission has guided our principles towards delivering solutions for a rapidly changing industry. Compassionate Care is at the center of all we do, and it unites us to foster an environment where everyone is empowered, inspired, and equipped for success.
They offer a fulfilling work environment that attracts top talent and encourages all associates to do their part in delivering best-in-class service to internal and external customers alike. It's how they transform the healthcare industry for the better. We provide career advancement opportunities from within the organization with multiple locations in Florida, California, Tennessee, Pennsylvania, Utah, and India.
Job Overview:
The Senior Business Analyst will serve as a liaison for the business teams and the software development and technology support teams to review, analyze and evaluate business processes and user needs. This person will document user and system requirements, define scope and objectives and formulate systems to parallel business functions and strategies. The Senior Business Analyst will participate fully and be engaged with all teams throughout the Agile process and with all teams across the enterprise. This person will work to resolve problems and ensure that products and services are delivered timely and as expected. This position may require limited travel.
Top Requirements:
Bachelor's Degree in appropriate field of study or 2-3 equivalent work experience

Experience working in an environment using Agile Scrum methodology

Detail oriented, analytical and inquisitive

Documentation and Specification Skills

Ability to work independently and with others through Teamwork

Extremely organized with strong time-management skills (i.e. ability to organize priorities of workload)

Ability to rely on experience and judgment to plan and accomplish goals.

Experience working with senior management decision makers

Proven analytical background

Business Process Improvement experience

Big Picture Thinking

Work Well Under Pressure

Bachelor's Degree in Business Administration, Technology, Project Management, or a Health Field and/or 3-5 years' experience in Business Analyst, Agile Scrum Master, or Service Delivery role

Demonstrated client facing skills, including managing client relationships

Thorough understanding of Agile principles and practices

Strong business process/system analytical skills

Creative, innovative and be able to work in a fast-paced environment

Understanding of CRM, E-Commerce, Customer Experience, Micro-Services and Cloud technologies

Excellent oral, written communication and presentation skills with ability to interact with technical and functional staff at all levels

Experience and desire to work in a fast pace delivery environment
Job Responsibilities:
Collaborate with product, business, and technical partners to draft technical requirements based on business requirements

Write user stories based on technical requirements and manage the product backlog

Ensures user stories are "ready" for development to start work

Actively participate in daily scrum standup with onshore and offshore teams, including late evening calls with the offshore team, to effectively communicate the work to be performed by the technical team

Prepare sequence diagrams and other technical documentation

Collaborate with QA engineers and other stakeholders to ensure smooth deployments

Ensures each story has the correct acceptance criteria.

Gathers, manages, and prioritizes the product backlog

Ensures close collaboration with the development team

Develop and evolve technology strategy, aligned to and prioritized by business objectives

Influence/coach enterprise architecture on modern evolutionary platform architecture principles and practices

Develop and communicate measurements of platform progress and business impact

Support organizational changes in regard to capability development, restructuring toward product/domain-centric team models and transitioning to modern agile SDLC practices

Communicate technical decisions to non-technical audiences and build consensus around them

Own key relationships both up and downstream of the platform teams to ensure delivery

Works closely with engineering and quality assurance to ensure the right customer problem is solved. This can involve sharing market research and competitive analysis with the team to best focus their efforts.

Has technical product knowledge or specific domain expertise

Tracks progress towards the release of a product

Evangelize business benefits and impact of the platform as well as the value of modern delivery and engineering practices

Identify and create hypotheses to solve customer's problems or needs

Identify product features which solve customer's problems for a given market and solution

Brainstorm possible solution options which address problem statement and generate value for the customer

Analyze industry trends, existing business and IT processes, user research to synthesize product features

Create and own a vision and road map for the product

Create the product vision and roadmap which accomplishes the goal of the vision

Develops positioning for the product

Work with a cross-functional team in planning a product release

Develops personas either alone or in conjunction with a team including user experience experts

Define customer needs and the associated features to meet those needs

Prioritize product features to ensure constant workflow for the engineering team and reduce time to market

Decompose features into independent, testable, value-adding work items for the engineering team to create the product backlog

Periodically refine product backlog to identify new work items, dependencies, sequencing the activities

Synchronize product development with other teams contributing to the overall solution for given customer needs/problems

Ensure that feedback from business, user, and the team is incorporated in product backlog so that change can be embraced and managed

Ensure that architectural enablement, operation's needs, and non-functional requirements are addressed in the product backlog

Participate in Iteration planning, help team identify work items that have high priority, add maximum value, and can be completed in one cycle of development

Define iteration goals based on iteration planning, synchronization with other product owners

Participate in the team's daily stand up meetings, identify risks, and make it visible to all stakeholders (business, management, other product teams)

Participate in product demo to track progress and validate developed product features against customer's needs and solutions

Develop and communicate measurements of platform progress and business impact

Evangelize business benefits and impact of the platform as well as the value of modern delivery and engineering practices

Responsible for the functional completeness, correctness, and appropriateness of working closely with the business users and Product Owners

Participate in big room planning sessions with all domain-based platform teams to address technical debt and sort out dependencies
Law.Jones