Sr. Buyer (Professional/Managed Services)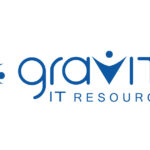 Job Title:  Sr. Buyer (Managed Services)
Location: Hybrid Plantation, FL
Work Authorization: USC/GC Holder
Job Type: 6 Month Contract
Position Overview:
Request ID: 1976-1
  Start/End Dates: 5/24/2023 – 11/23/2023
  Tax Work Location: FLL7 – Plantation, FL
  Job Title: Administrative – Sr. Buyer
  Job Description: Job:  Sr. Buyer – Professional/Managed Services
                                                                       
What You'll Do:
•            Manage the annual renewal process for Professional and Managed Services (SOWs, Consulting & Services) support.
•            Support sourcing projects, including managing competitive bids (3 Bids & Buy), RFxs, examining proposals, analyzing bids, and more.
•            Analyze spend and other data, manage benchmarking and reporting, including presenting in both quantitative and qualitative formats.
•            Conduct the necessary internal due diligence, partnering with internal teams, to build a project baseline.
•            In partnership with the procurement manager, select vendors and lead negotiations to procure corporate categories.
•            Research market for potential suppliers and assist in getting NDAs signed with new suppliers.
•            Build and/or analyze pricing models based on stakeholder requirements.
•            Process purchasing requisitions and create the corresponding purchase orders.
•            Manage open PO report to proactively resolve purchasing problems concerning invoice discrepancies, requisitions discrepancies, etc.
•            Work with Accounts Payable as needed to reconcile invoice discrepancies.
•            Regularly communicate with suppliers to resolve invoice, PO, and other discrepancies.
•            Advice internal stakeholders on procurement issues, providing support and guidance at all stages of the procurement cycle.
What You'll Need:
•            Ability to work on several projects simultaneously.
•            Capable of shifting directions as needed based on the urgency and criticality of the project.
•            Demonstrate initiative and strong attention to detail.
•            Strong analytical background
•            Highly motivated, resourceful, and able to think clearly under pressure.
•            Ability to flourish in an environment of fast growth and ambiguity.
•            Strategic thinking mindset to define the best negotiation methodology/tactic per project to maximize goals and achievements.
•            Strong negotiations skills, a history of creating value for organizations, passion for achieving and demonstrating results.
•            BA/BS in business, supply chain, procurement, or finance, plus a minimum of 5 years of sourcing/procurement experience; advanced degree preferred.
•            Coupa P2P and Oracle ERP experience a plus
•            Exceptional organizational and project management skills to be able to work on multiple initiatives simultaneously.
•            Ability to comfortably work in an intensely deadline-oriented and data driven environment.
•            Exceptional verbal and written communication skills with both internal and external stakeholders
•            Strong working knowledge of standard Microsoft Office applications
•            Intermediate to Advanced level Excel proficiency
•            Experience running competitive request for proposals (RFPs) preferred.
•            Interpersonal experience
•            Strong sense of personal accountability for evolution and success of the entrusted space
•            Ability to prioritize and redirect self under pressure.