Sr. Cyber Security Manager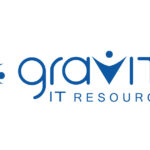 Job Title: Sr. Cyber Manager
Location: Houston, TX
Job Type: Direct Hire
Referral Bonus: $3,300
Position Overview:
The purpose of this position is to be accountable for the processes and procedures to harden our client's IT assets from unauthorized or malicious modification, disclosure, or destruction. This position will provide cyber security engineering and architecture, operations, analytics, and support by planning, coordinating, integrating, and synchronizing cyber defense and prevention activities throughout IT. This position will ensure and report on IT's and our client's compliance with applicable cyber governance, policy, and controls with a goal of information availability, protection, and delivery.
Key Responsibilities:
Lead and supervise the cyber security team, ensuring proper IT system and data security is practiced at all times

Maintain situational awareness of cyber activity and compliance in the IT industry by reviewing open source reporting for new vulnerabilities, malware, or other threats that have the potential to impact operations or security policies and procedures and recommend appropriate technical changes to maintain security.

Monitor security events received through the Security Incident and Event Management (SIEM) or other security tools and perform analysis of log files. Provide incident investigation, handling and documentation; and ensure remediation steps timelines are understood.

Provide daily and weekly metrics for security and vulnerability incidents. Provide tuning recommendations of policy in security control tools to leadership and tool administrators based on findings during investigations or threat information reviews

Support the development, maintenance, and publishing of information security policy, process and procedure. Proactively protects the confidentiality, integrity, and availability of information systems. Report to CIO regarding the effectiveness of current cyber security measures. Provide support for required industry cyber security audits.

Collaborate with IT and the business on the monitoring of intrusion detection tools and procedures to prevent intrusions, hacking, and any other unauthorized or malicious activity. Develop and manage cyber security education programs and awareness of cyber security, risk, controls, and technologies.
Qualifications:
3-5 years experience in a cyber security managerial role

Oil and Gas and/or OT industry experience a plus

Microsoft Azure expertise

Cisco expertise

Carbon Black Enterprise EDR expertise

NIST or CIS certification required.