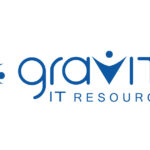 Gravity IT Resources
Job Title: Sr. Data Scientist
Location: Remote
We are looking for a bright, enthusiastic data scientist for our growing Data Science team. The mission of this team is to develop world-class AI, data science, machine learning, and related solutions to extract insights from data for driving business and customer value. We provide data science expertise and partner with teams across the company, including sales, marketing, supply chain, and finance organizations. Our outcomes include optimized pricing, accurate demand forecasting, improved customer service, personalized recommendations, optimized digital experiences, and more.

Responsibilities:
Engage with business partners and stakeholders to understand business problems and translate into data science solutions.

Coordinate with data scientists, data engineers, analytic engineers, and other resources to achieve business outcomes.

Lead and contribute to the end-to-end development and deployment of predictive and prescriptive models for marketing, sales, finance, supply chain, and other business applications.

Explore large datasets using modeling, analysis, and visualization techniques.

Apply frequentist and Bayesian statistical inference tools to experimental and observational data.

Communicate results, analyses, and methodologies to technical and non-technical senior level stakeholders.

Ability to manage, mentor, coach, and lead others.

Contribute to and help build ML/AI vision to support business strategy.
Skills:
5+ years of experience applying data science, AI/machine learning, and analytics techniques to business problems

2+ years of experience leading data science projects and teams

Excellent strategic thinking, communication, collaboration, and problem-solving skills

Experience solving real-world problems with data at IoT scale using programming languages such as SQL, Spark, and Python

Experience with and understanding of project management tools and principles

Experience deploying machine learning models in enterprise systems

Strong understanding of machine learning and statistical inference (including frequentist and Bayesian) concepts and techniques

Strong background applying data science techniques (e.g. supervised/unsupervised modeling, time series forecasting, etc.) to solve real-world business problems across various domains (e.g. Marketing, Manufacturing, Supply Chain, Sales, etc.)

Significant experience working with and articulating results to senior business stakeholders.