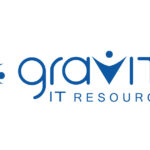 Gravity IT Resources
Job Title: Sr. DevOps Engineer
Location: Remote
Job-Type: Perm
Referral Fee:$2500
Employment Eligibility: Gravity cannot transfer nor sponsor a work visa for this position. Applicants must be eligible to work in the U.S. for any employer directly (we are not open to contract or "corp to corp" agreements).
Position Overview:
Gravity is looking for Sr. DevOps Engineer to spearhead our client's production support efforts.
The successful candidate will possess 4+ years of experience with creating CI/CD pipelines. Comprehensive knowledge of supporting Dev/QA projects, Kubernetes, and load balancing experience are also required.
Our client is a leading insurance distributor, bringing a global network to deliver creative solutions to their client's insurance challenges. This organization offers a collaborative culture that has proven to enhance careers and has allowed them to attract top talent nationally.
Duties & Responsibilities:
· Work the 2nd shift from 3:00PM-11:00PM EST remotely, participating in all team support functions during that timeframe
· Provide support to all assigned Dev/QA projects
· Work in Azure DevOps to create new pipelines for releases
· Work to create and work through Kubernetes templates
· Bring a proactive and self-motivated attitude to the team
Required Experience & Skills:
· 4+ years of experience creating CI/CD pipelines
· 4+ years of experience working with Azure DevOps
· 4+ years of experience working with Kubernetes
· 4+ years of experience in production support for Dev/QA projects
· Experience with Docker, Redis, and Azure Container Registry are preferred but not required